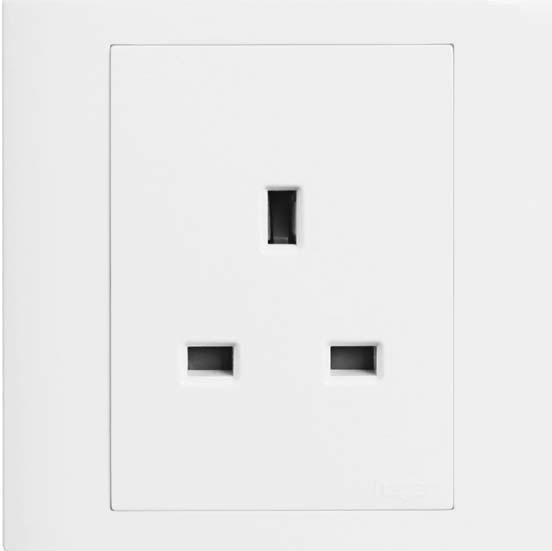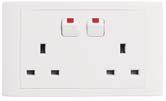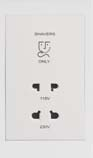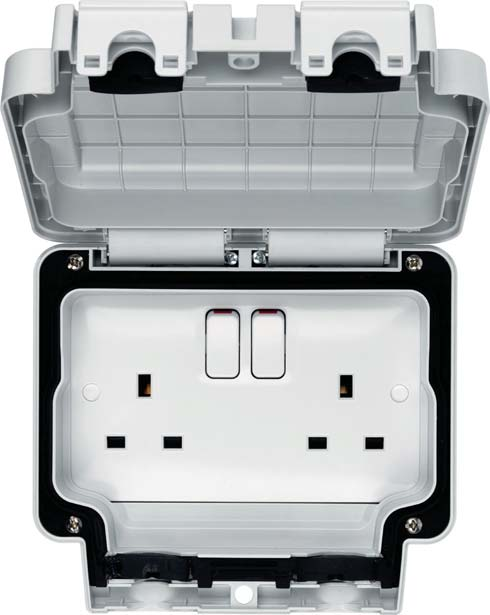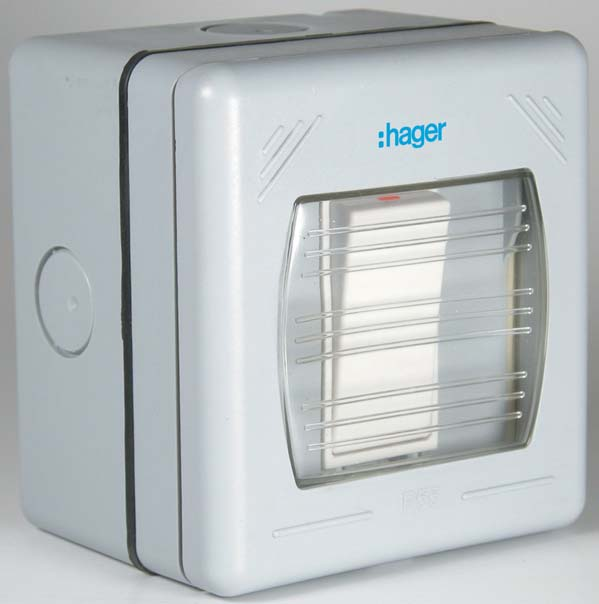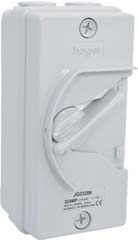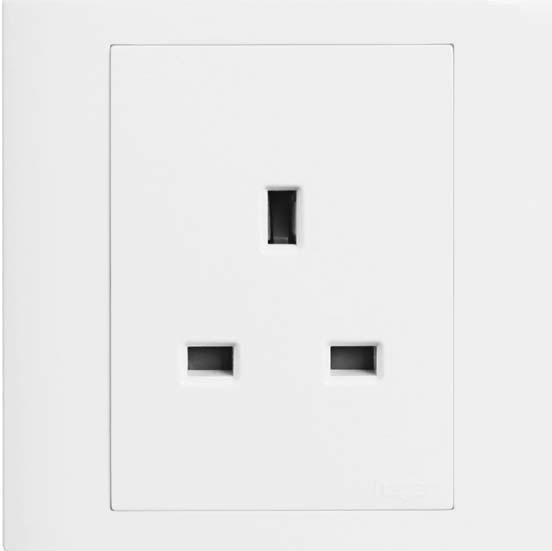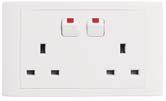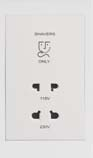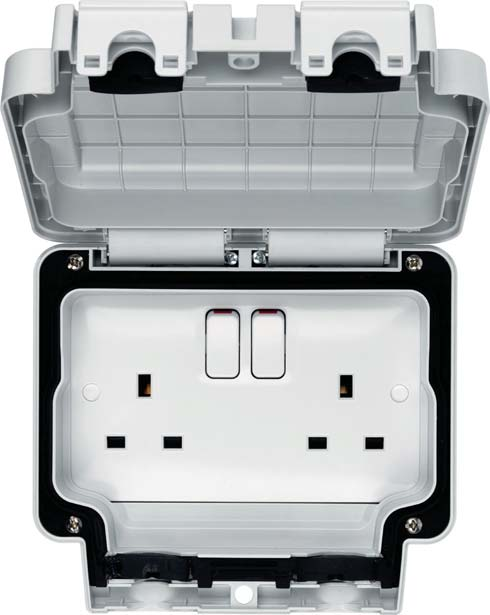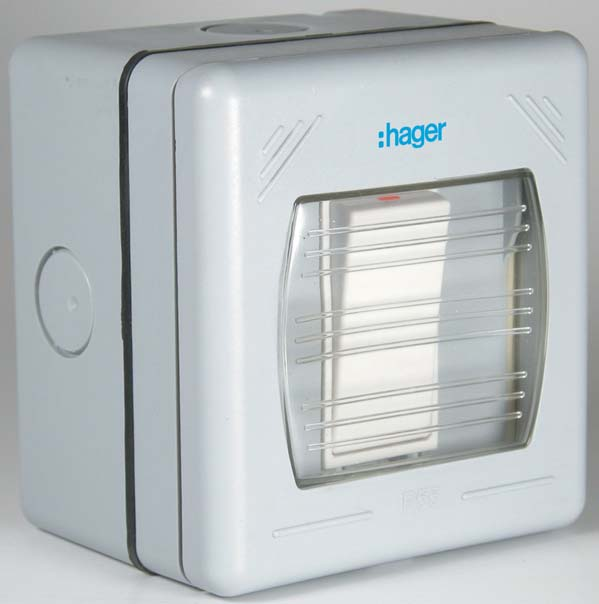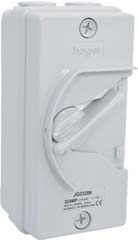 Brand
HAGER
Color
white
Technical Specification
Complies with BS EN 60669-1 & IEC 60669-1
CB certificate
'AX' rated - No need to derate for fluorescent loads
Supplied with M3.5 x 25 mm long fixing screws
Capacity of each terminal:
3 x 1.5 mm2
2 X 2.5 mm2
Two-way switches can be wired either 1 way or 2 way
Terminal markings denote:
L1 = one way
L2 = two way
C = common
Material: Polycarbonate
Capacity of each terminal:
L, N: 2 x 4 mm2
E: 2 x 4 mm2
Capacity of each terminal:
L, N: 1 X 16.0 mm2
E: 2 X 16.0 mm2
Complies with BS 1363-2 & SS 145-2
SASO 2203 (DP switched sockets)
All terminal screws are facing upward for ease of installation
Supplied with M3.5 x 25 mm long fixing screws
Capacity of each terminal:
L, N: 2 x 4.0 mm2
E: 3 x 2.5 mm2
Integral rocker design of switched sockets provides clear red 'on' indication
Tough plastic back for durability
Material: Polycarbonate

The range of IP66 isolators is designed to be used in outdoor applications with IP66 degree of protection. They are rated at
AC23A and offer options of 2 poles, 3 poles and 3 poles with switched neutral.
Tested and complies with
BS EN 60947-3
Rated voltage: 250V ~ AC
440V ~ AC


Overview & Usage
Touch of style
With large convex rocker switch is designed specially to cater the middle-low end market of wiring accessories.
It's simple and neat design perfectly suit contemporary residential and commercial requirements.
Available in IP55 and IP66 as well