Cablelink Plus Screed System
FLOOR BOXES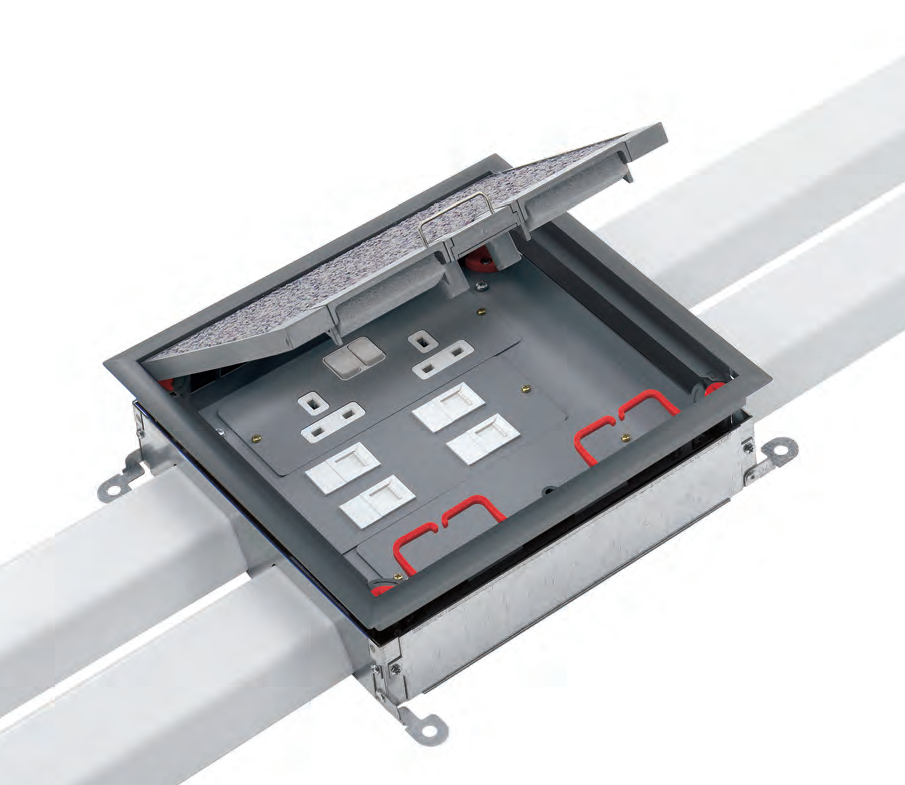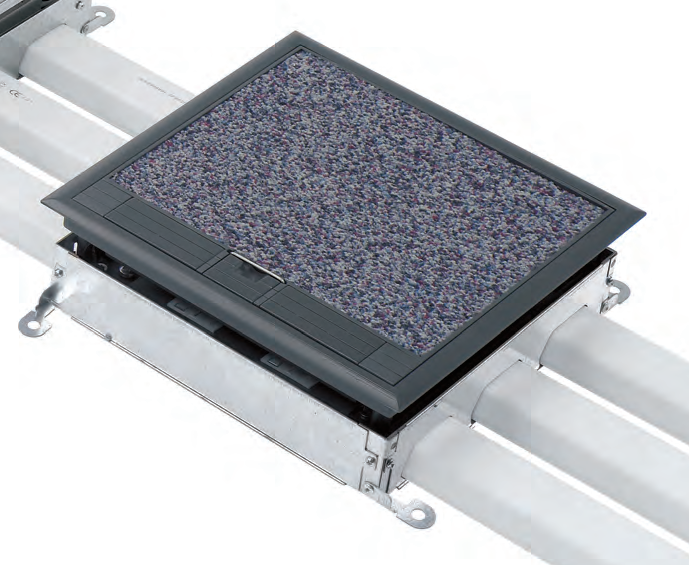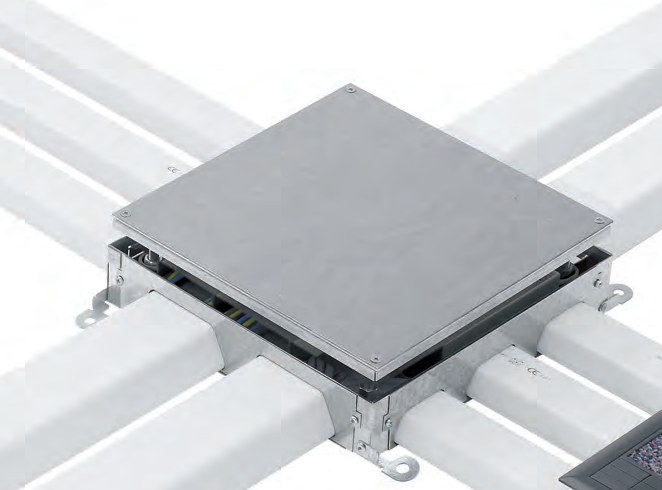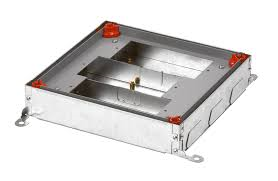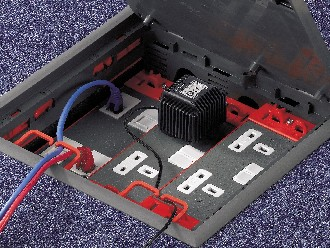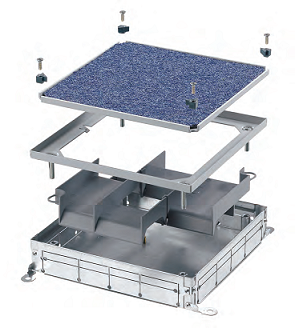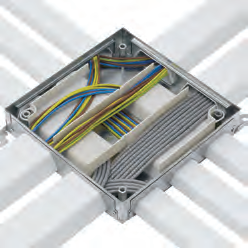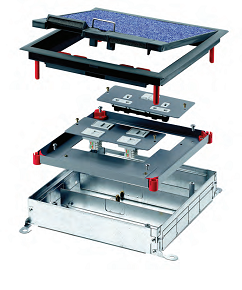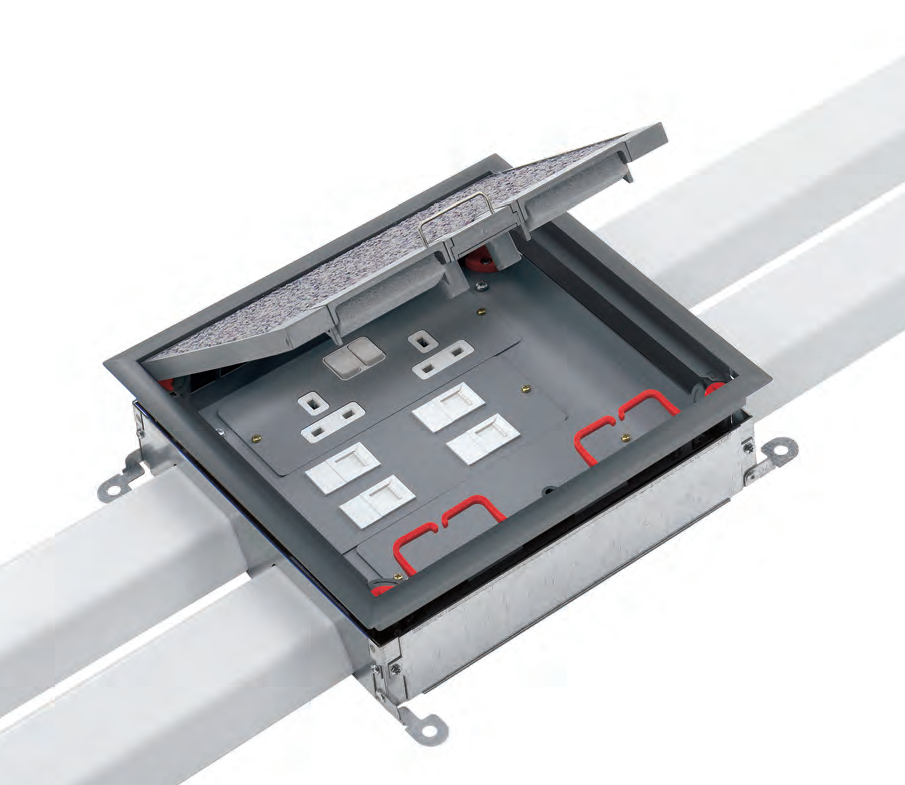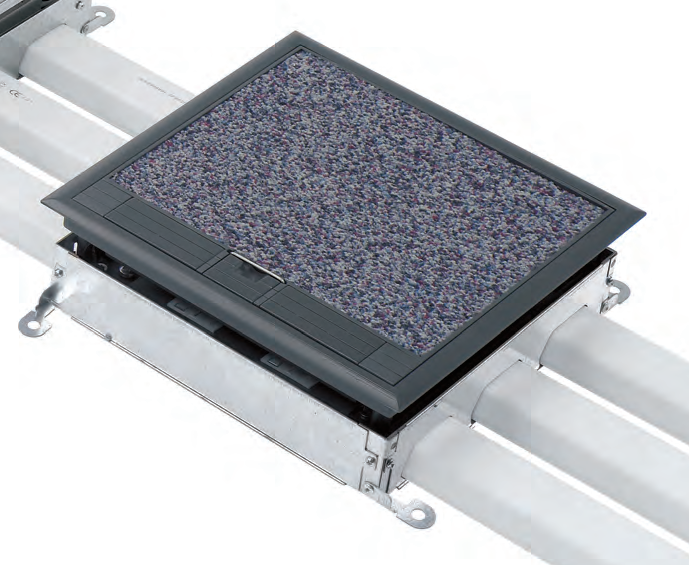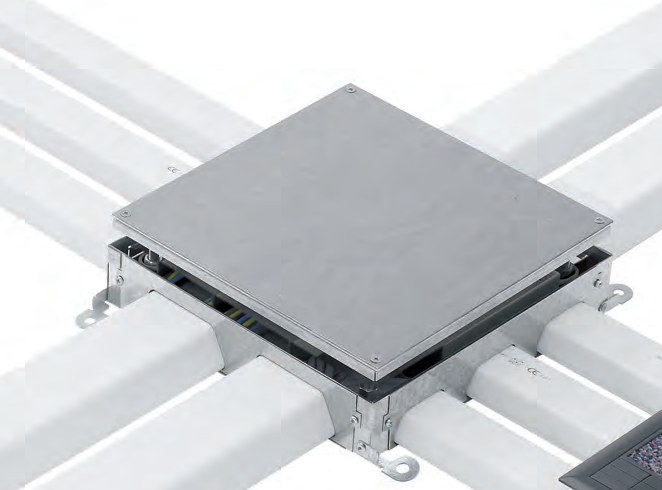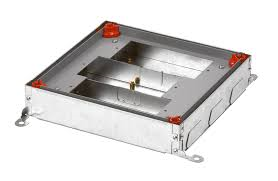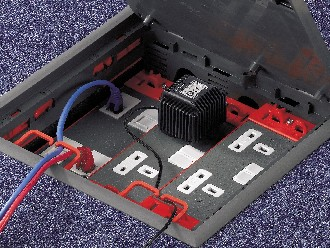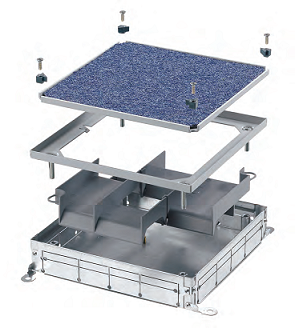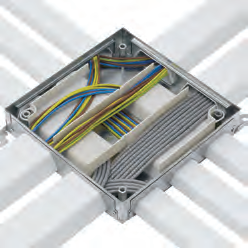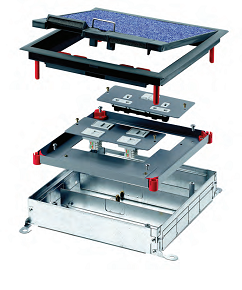 Brand
MK
Color
Grey | Light Grey
Technical Specification
Tested to EN50085-2-2 to accept 5000N load
The system incorporates numerous design features to ensure a fast and simple installation
Designed to support Cat 6 structured cabling systems
Suitable for screeded depth from 53mm to 110mm
Floorboxes are IP2X rated in accordance with BS EN50085-1
Choice of 1, 2, 3 or 4 compartment floorboxes
Self Closing lid in accordance with IEC 61534-22
A wide range of power and data accessories available to meet all requirements
PVCu ducting manufactured from 100% recycled material
Quality, reliability, and safety come as standard
Provision of RCD protection supports compliance with the 17th Edition Wiring Regulations.
Overview & Usage
Cablelink Plus Screed System provides adaptable power and data distribution highways on screeded floors.
Specifically designed to offer superior load-bearing performance and greater robustness.
The Screed System consists of Service Outlet Boxes, Junction Boxes, Vertical Access Boxes, PVCu and Metal Ducting. These can be used together to provide a complete layout in floors with a screed depth as low as 53mm.