DIMENSIONS
WIRING DEVICES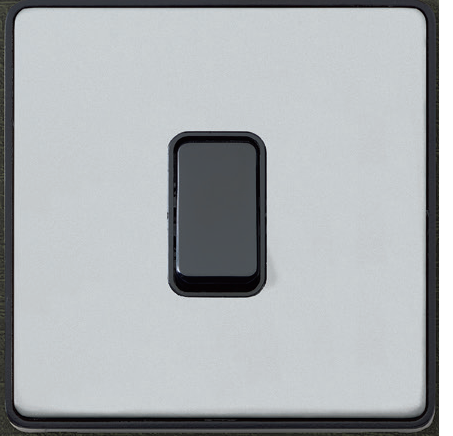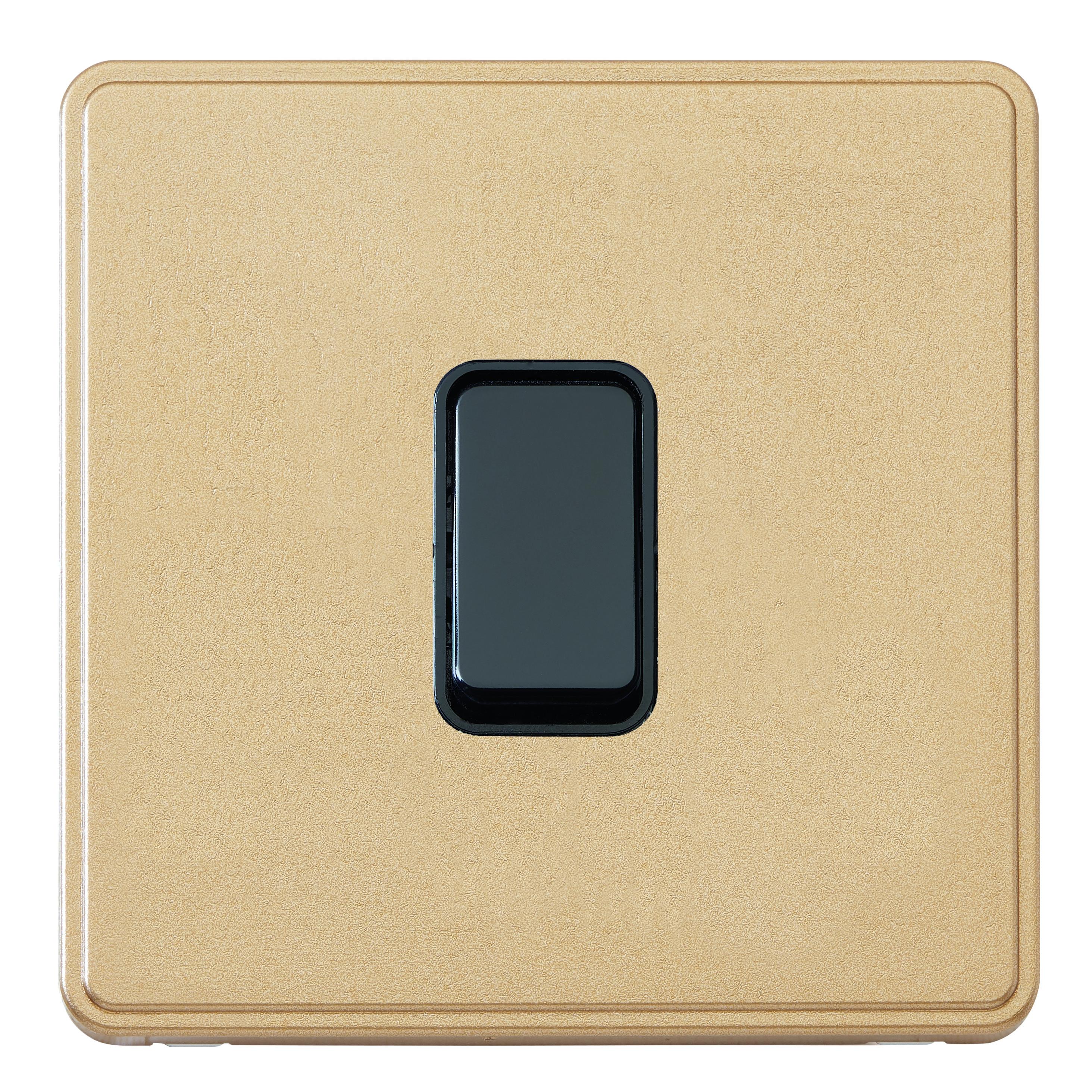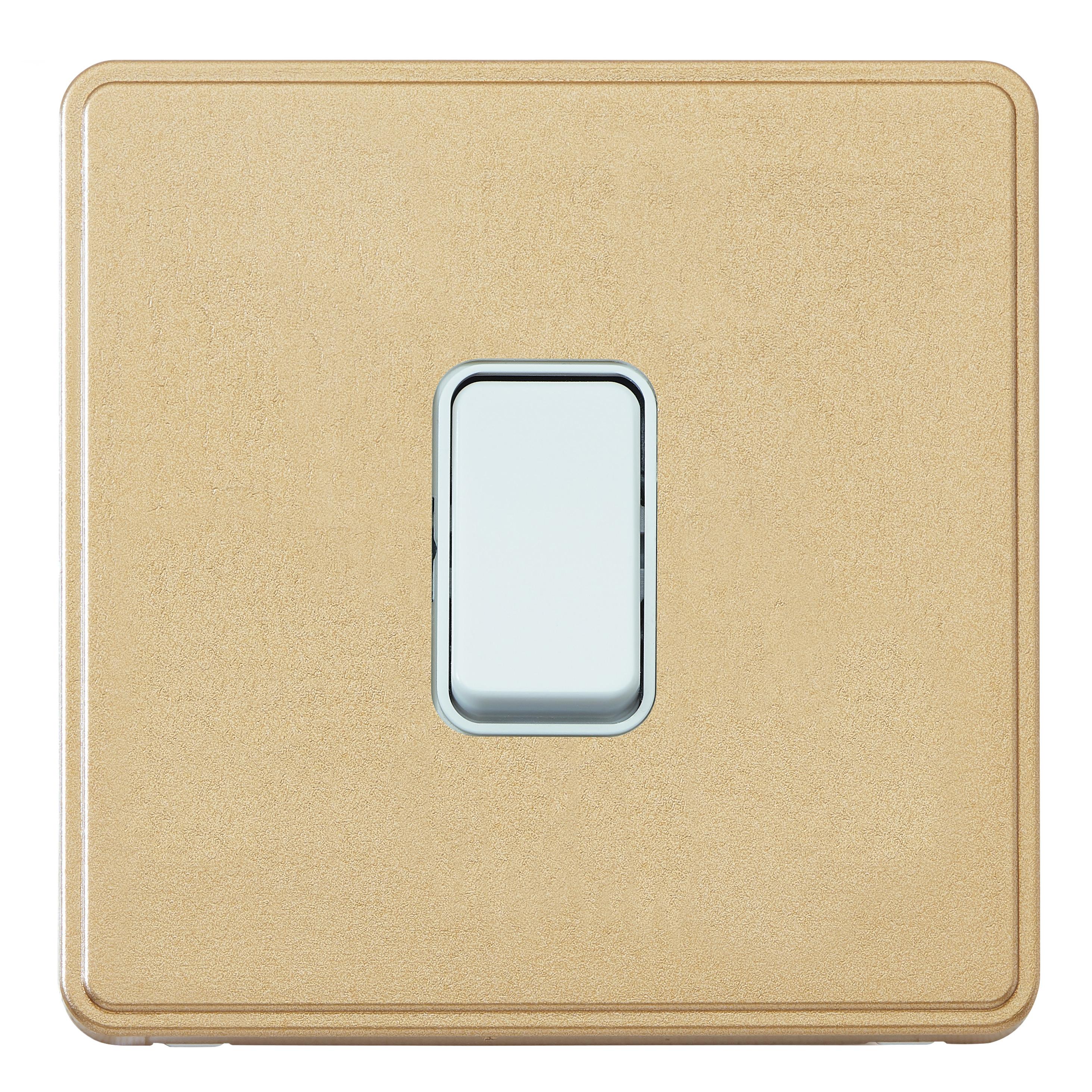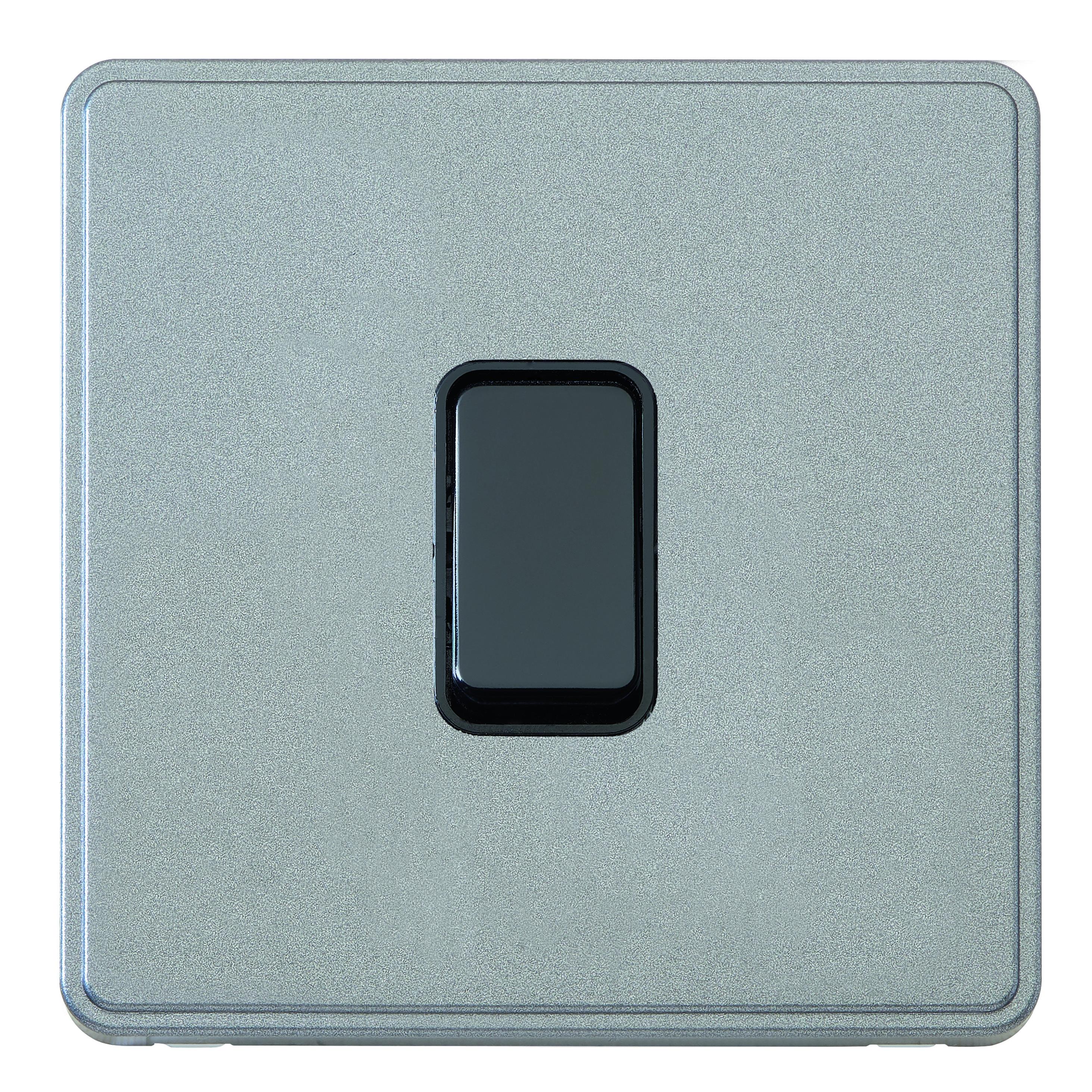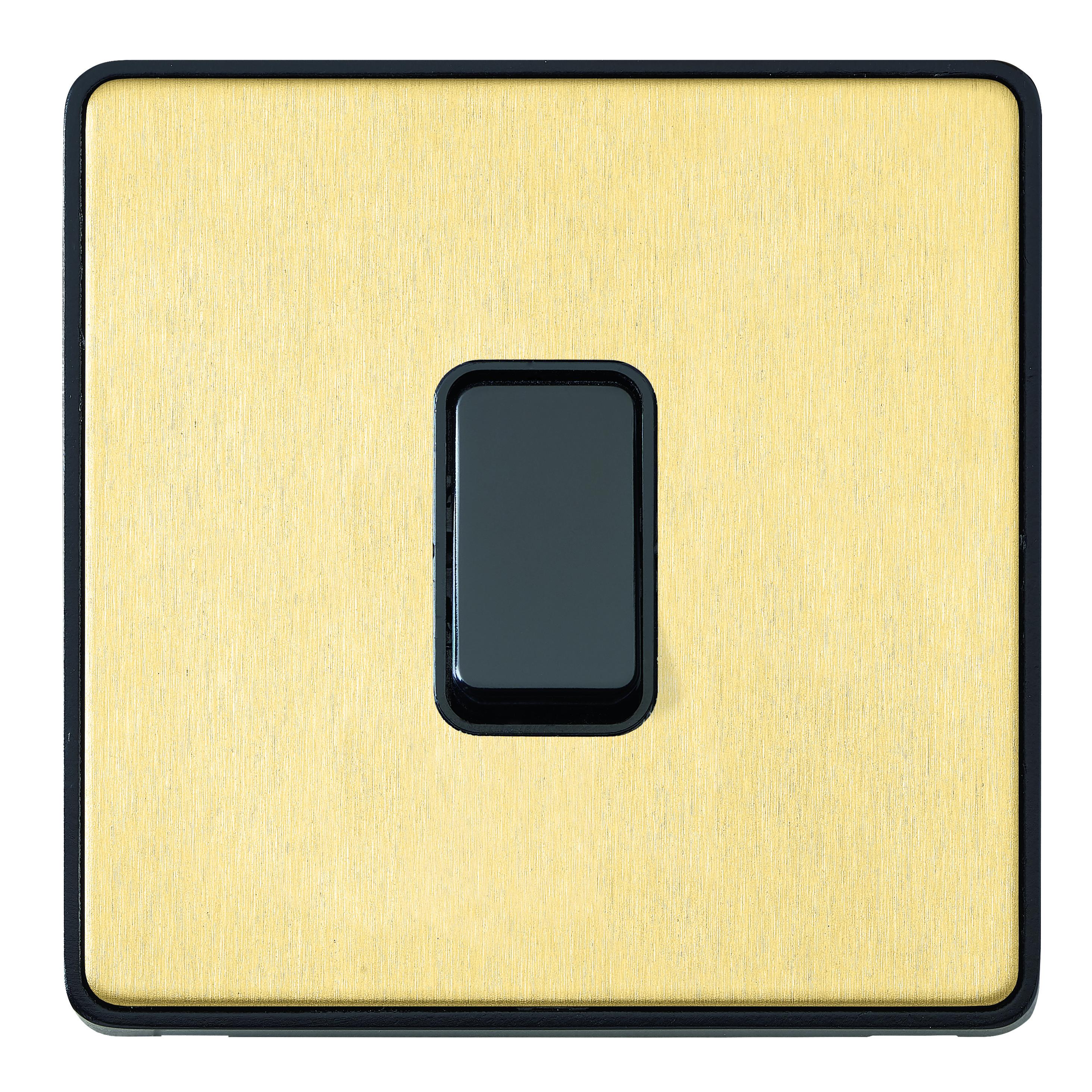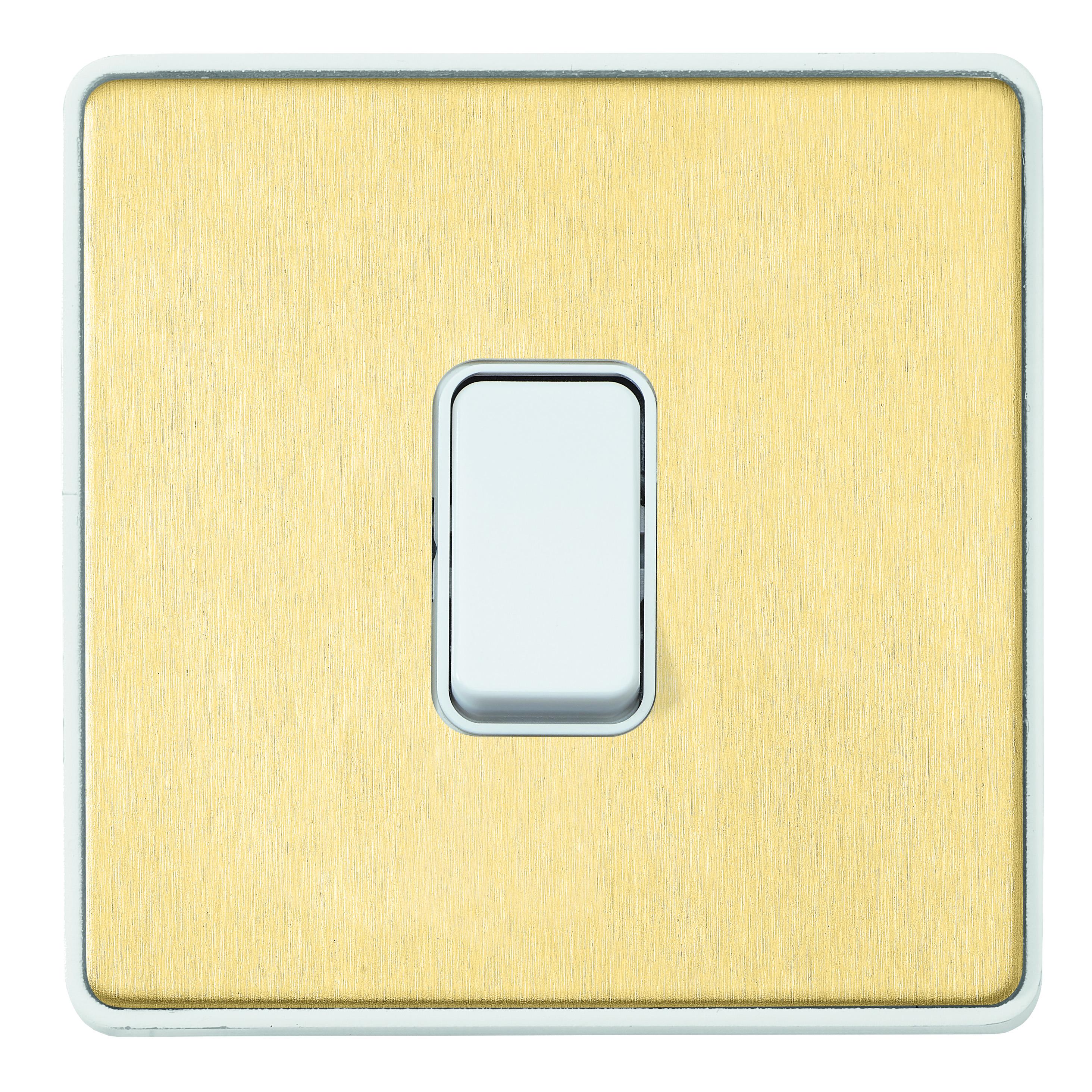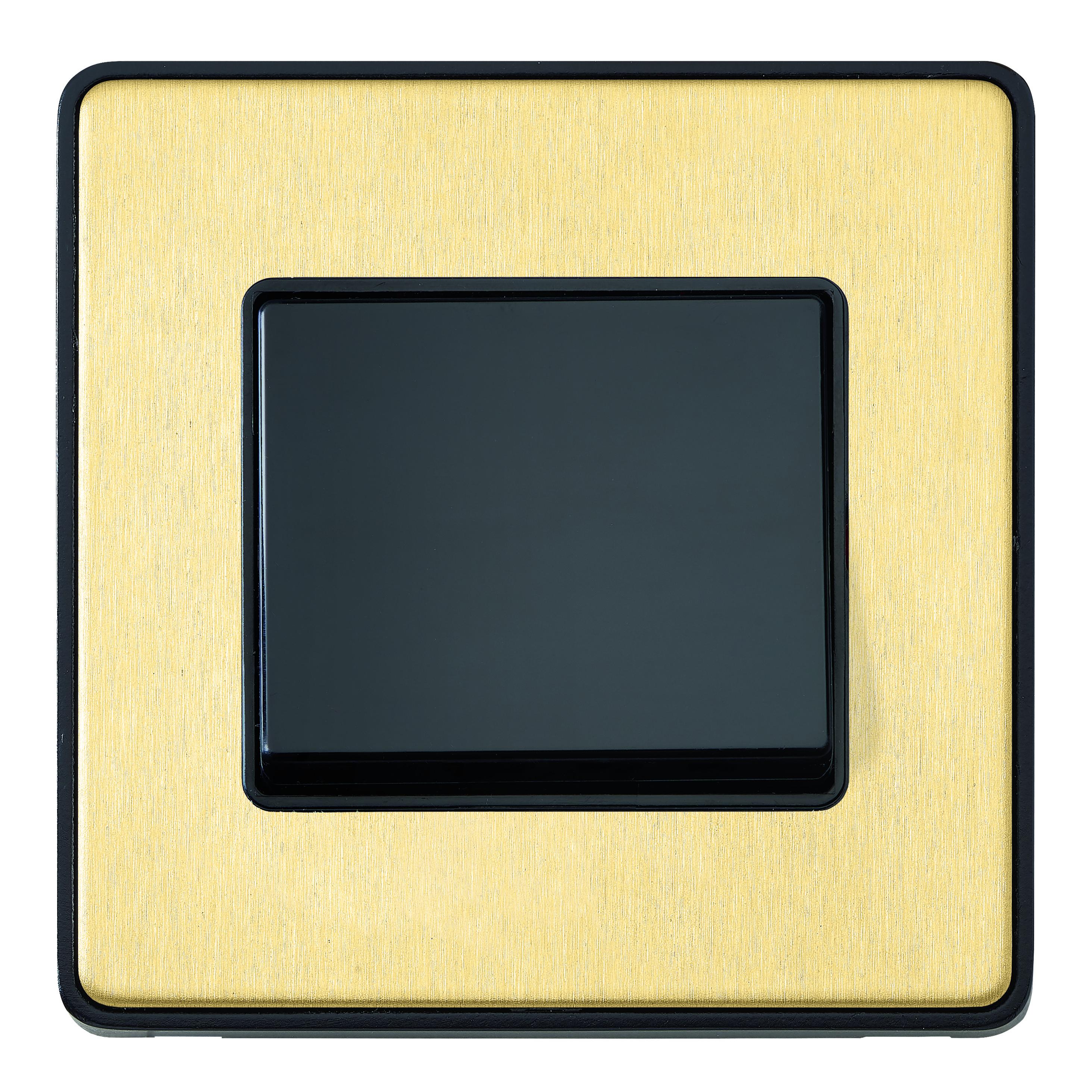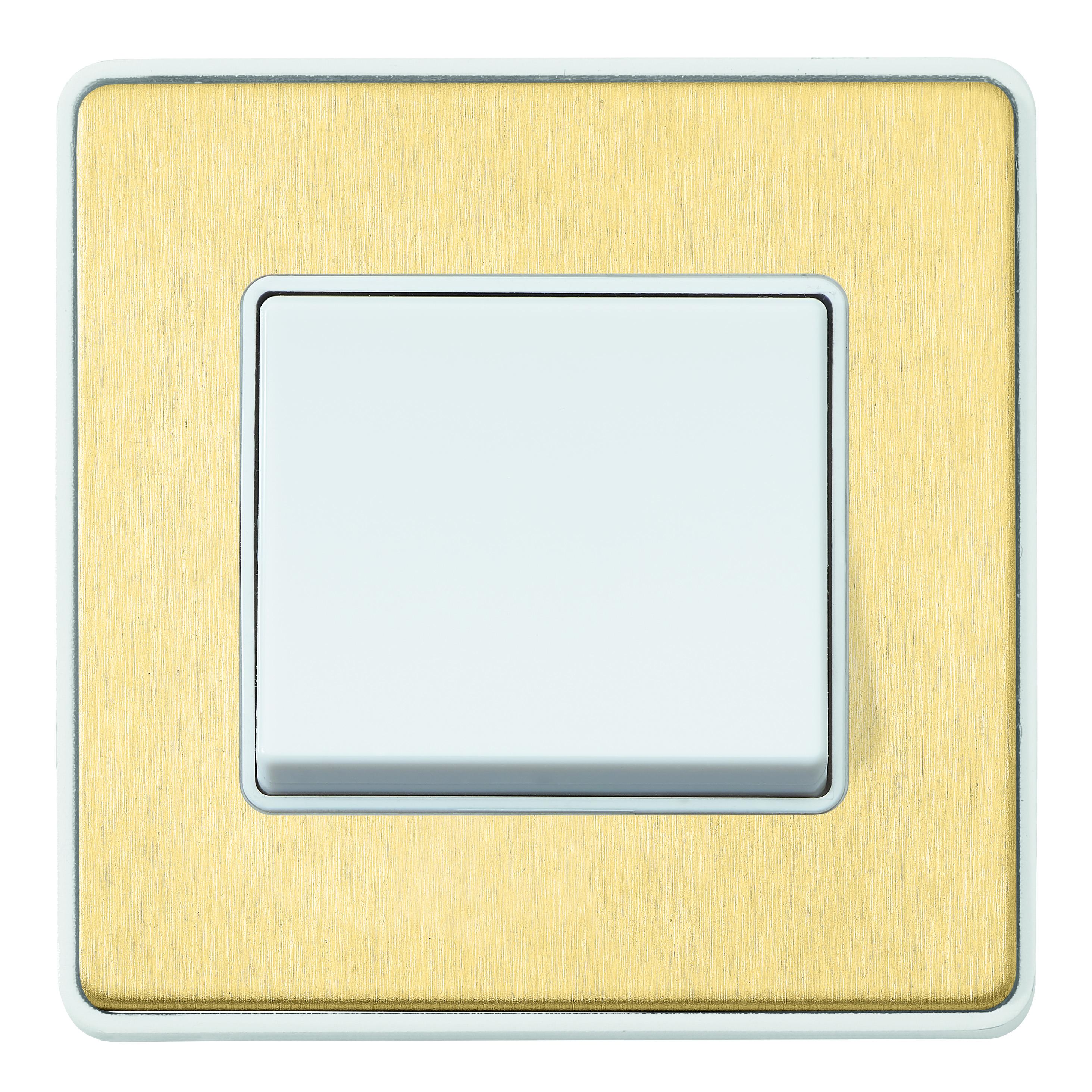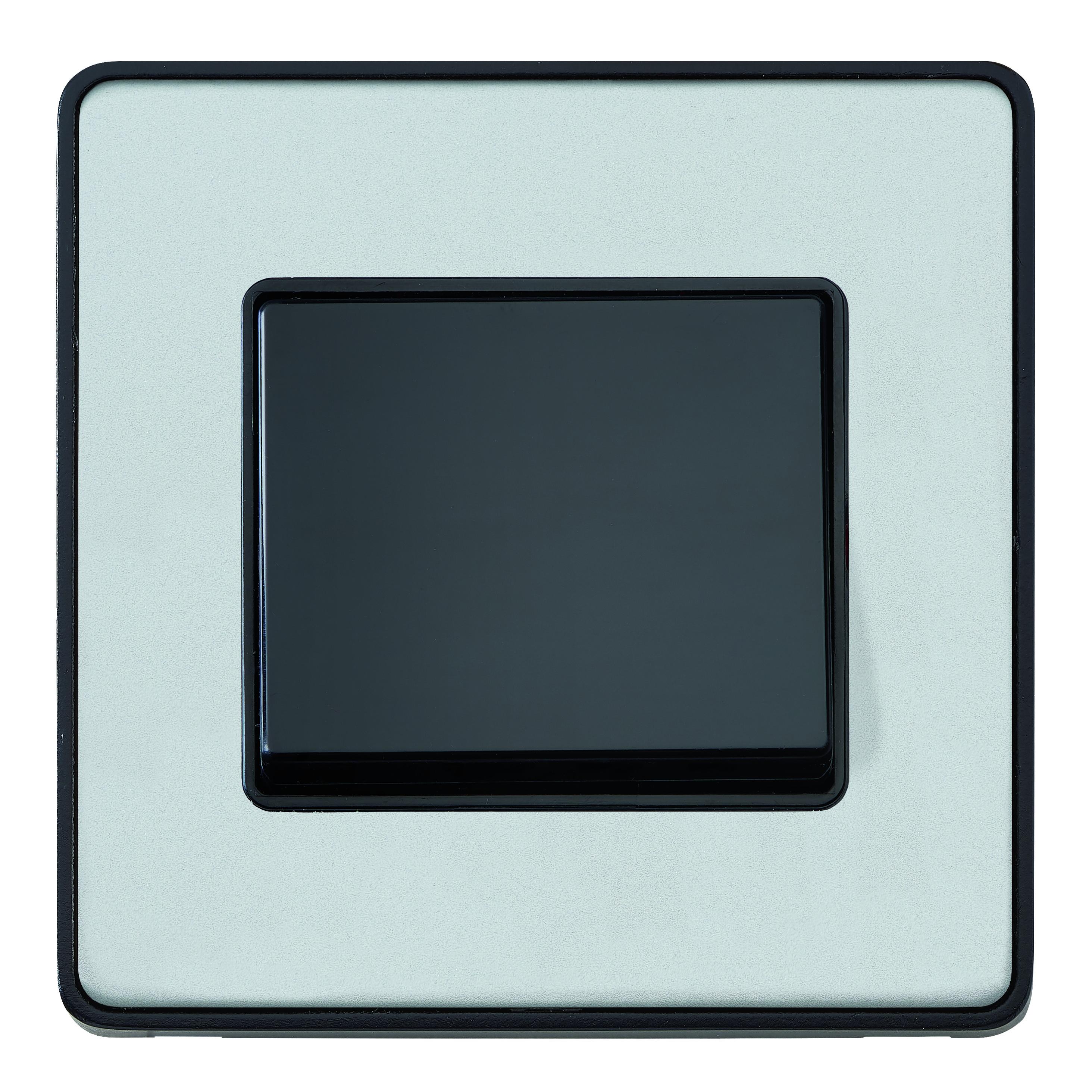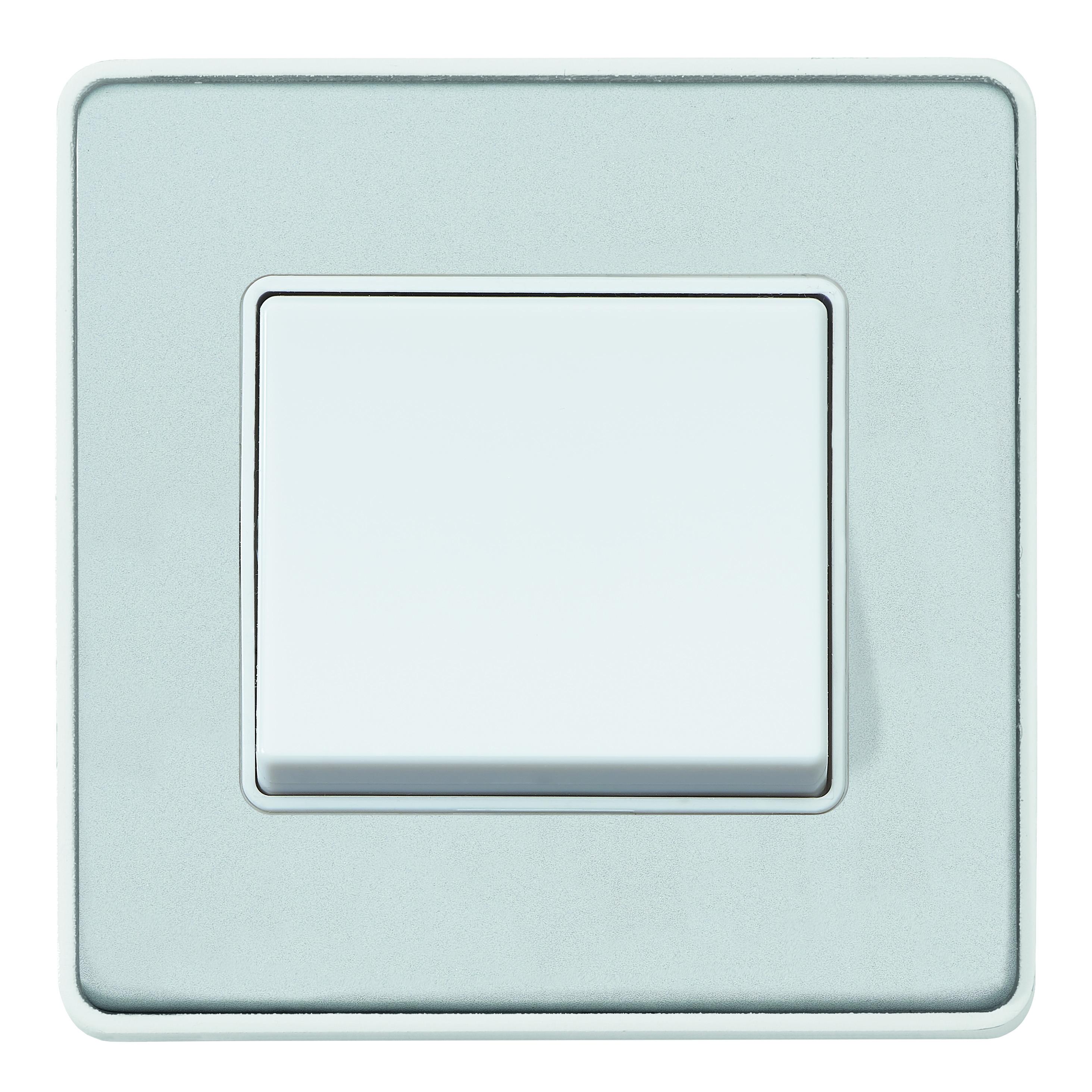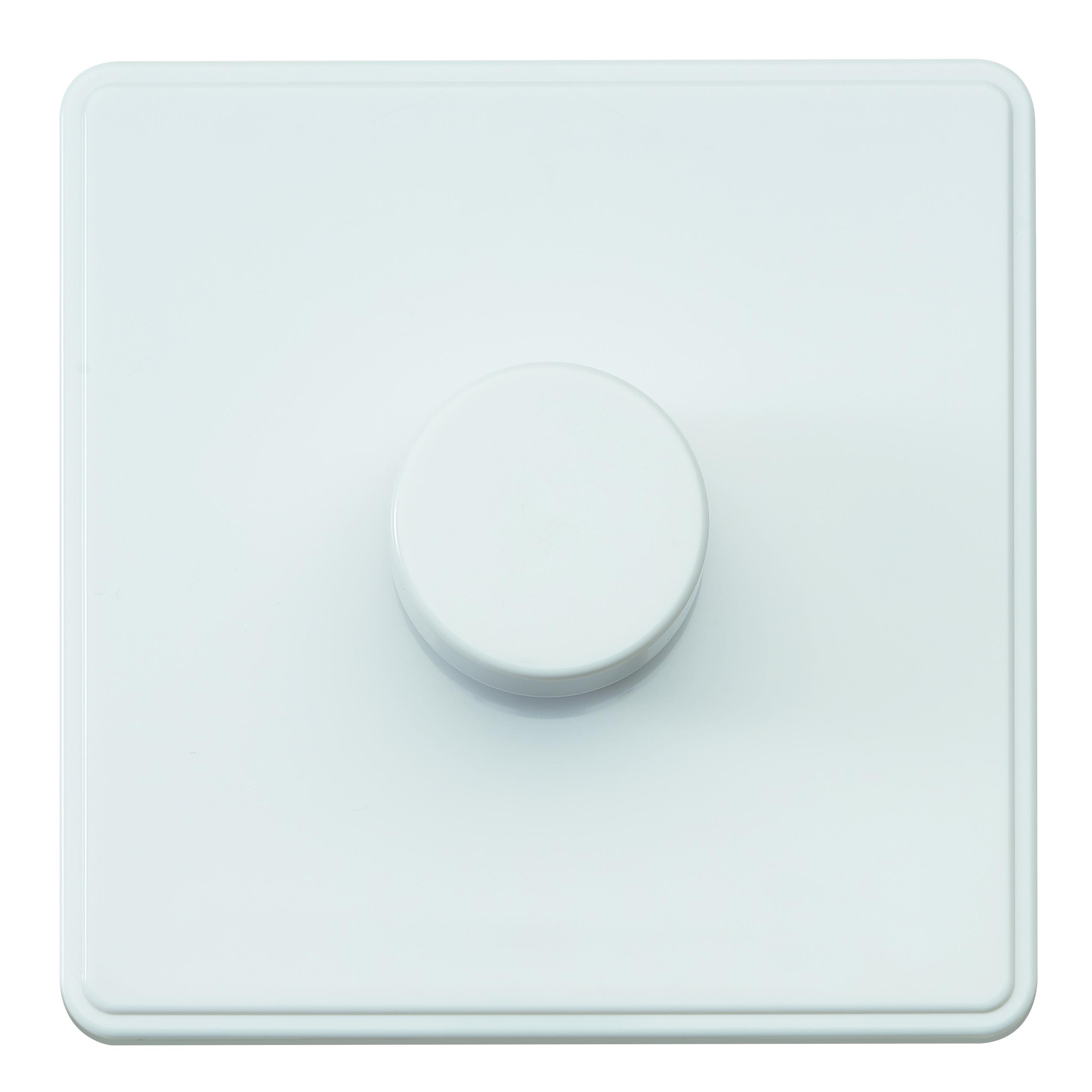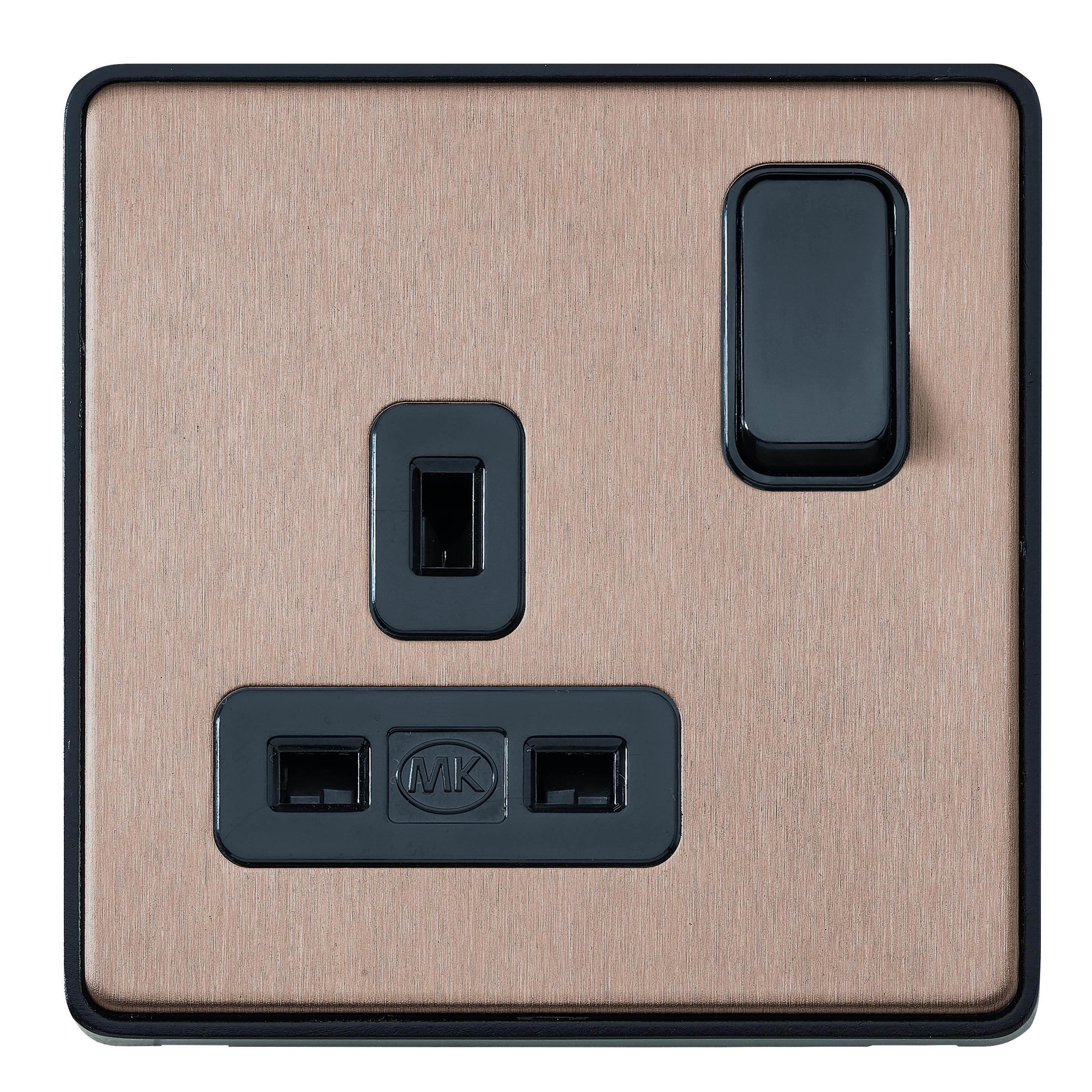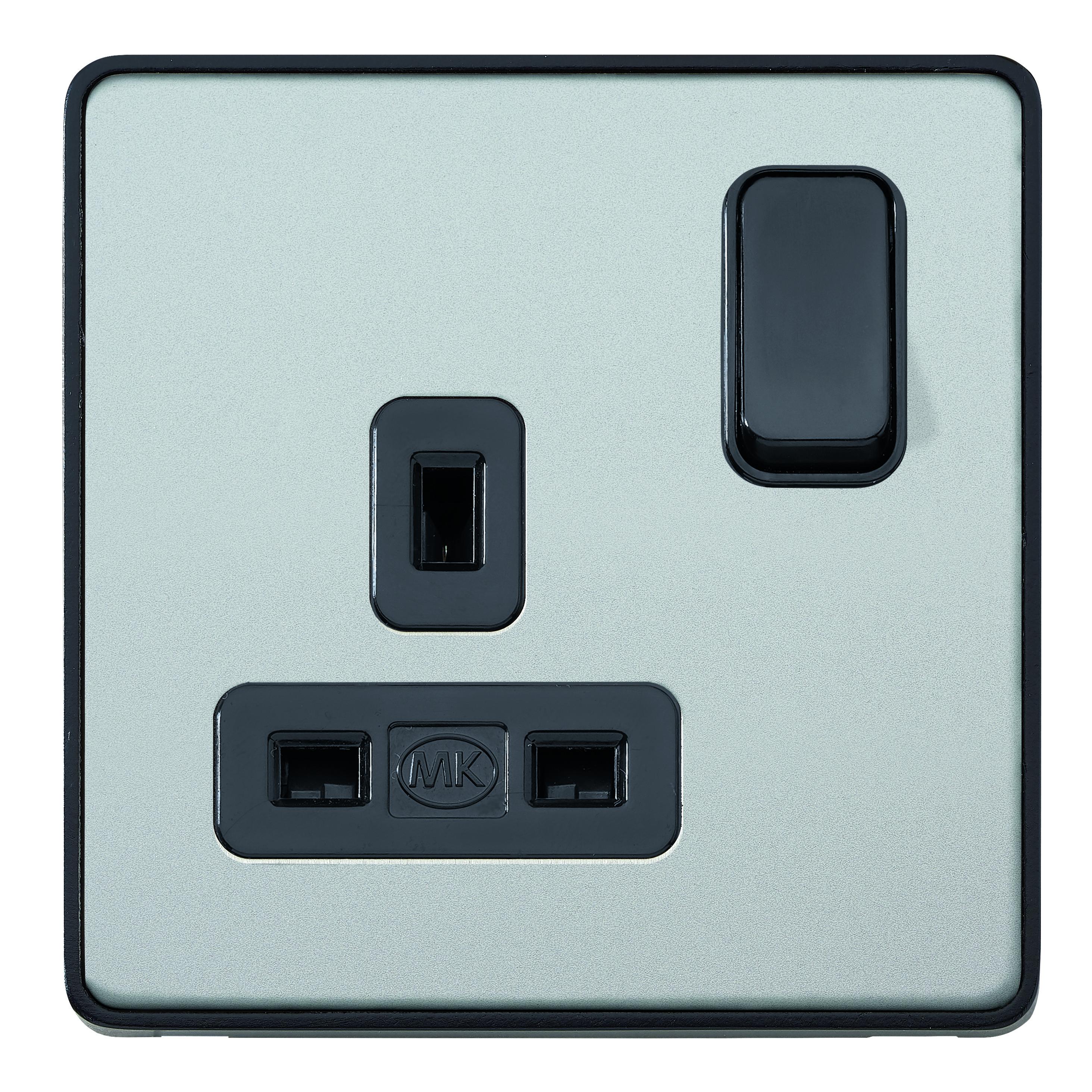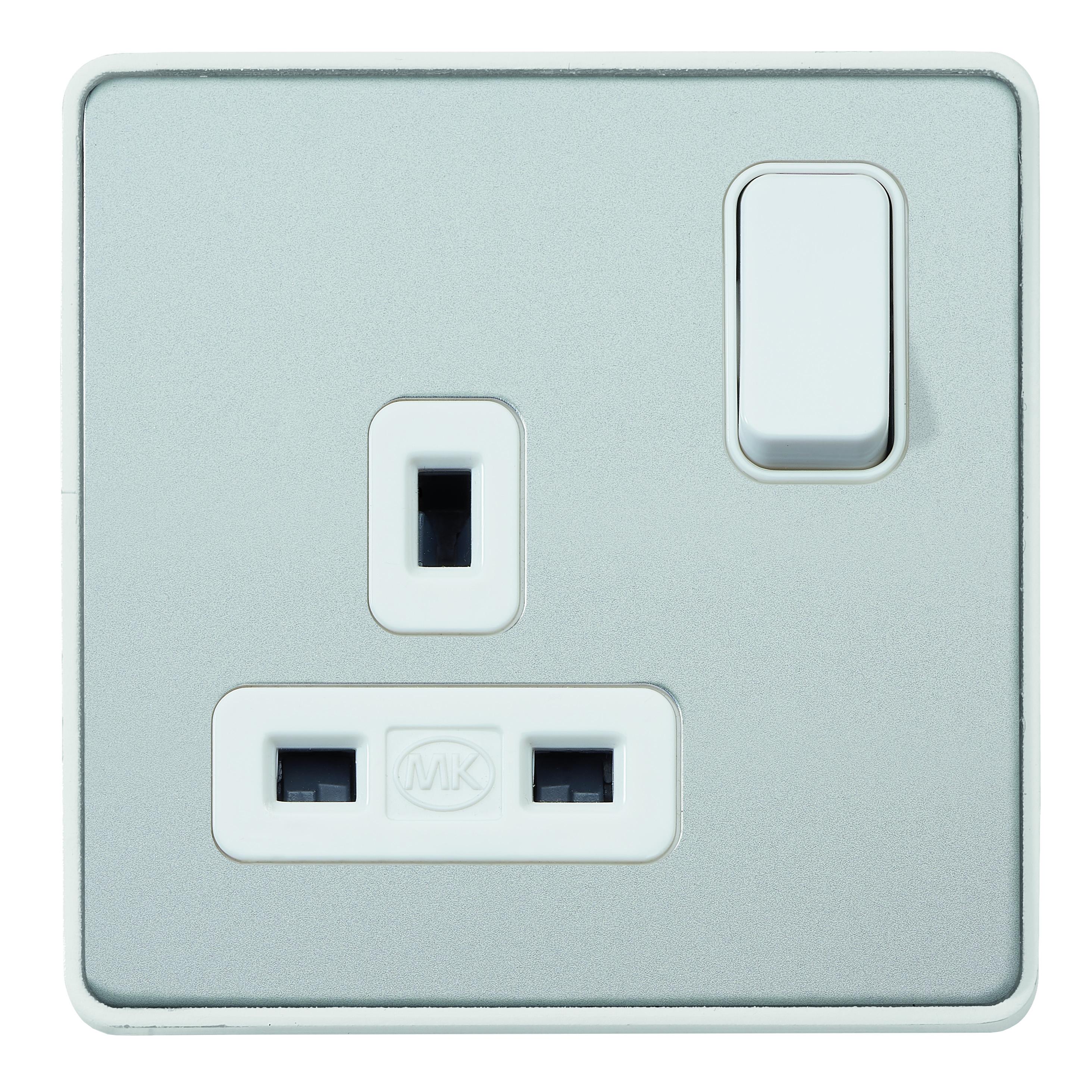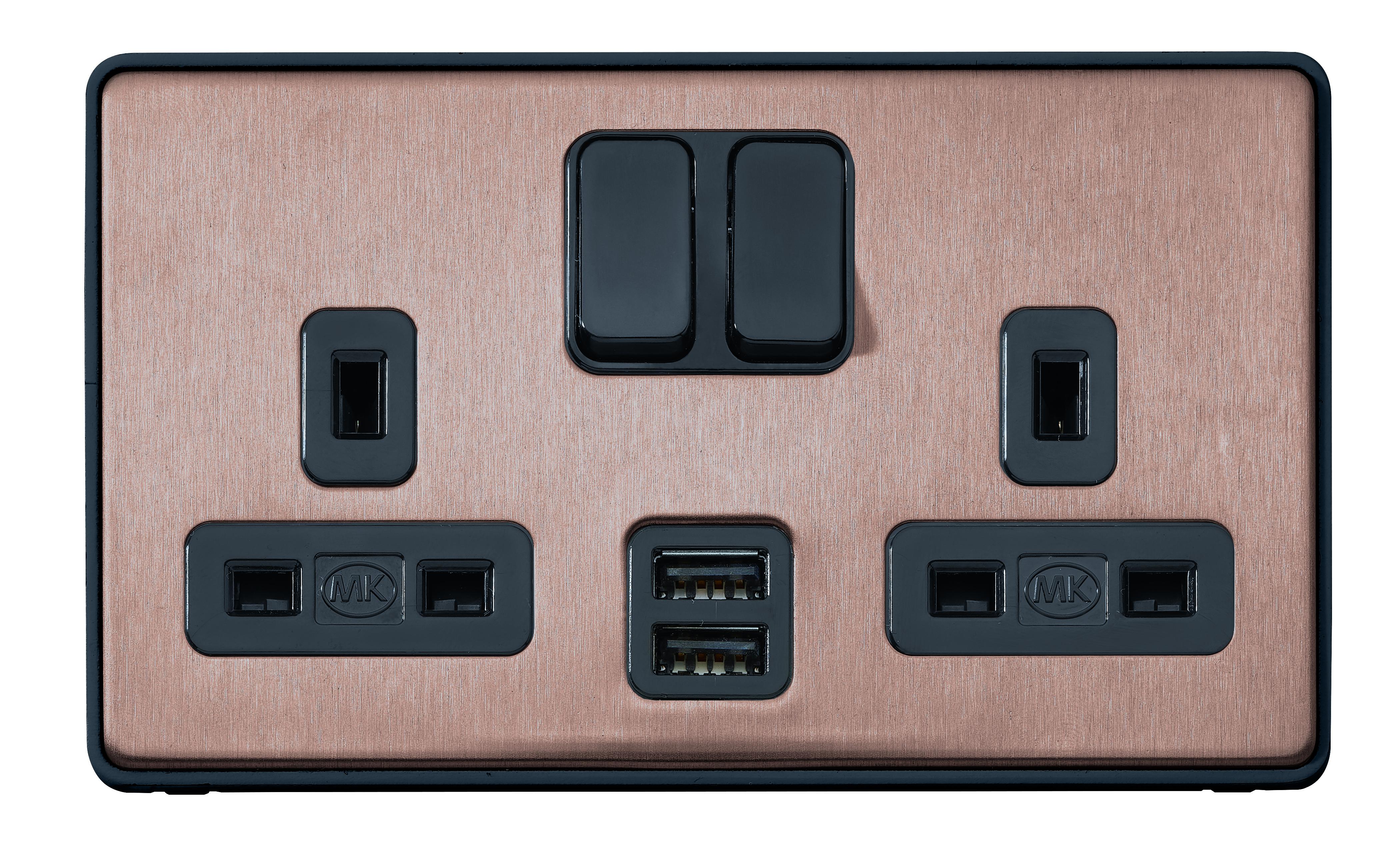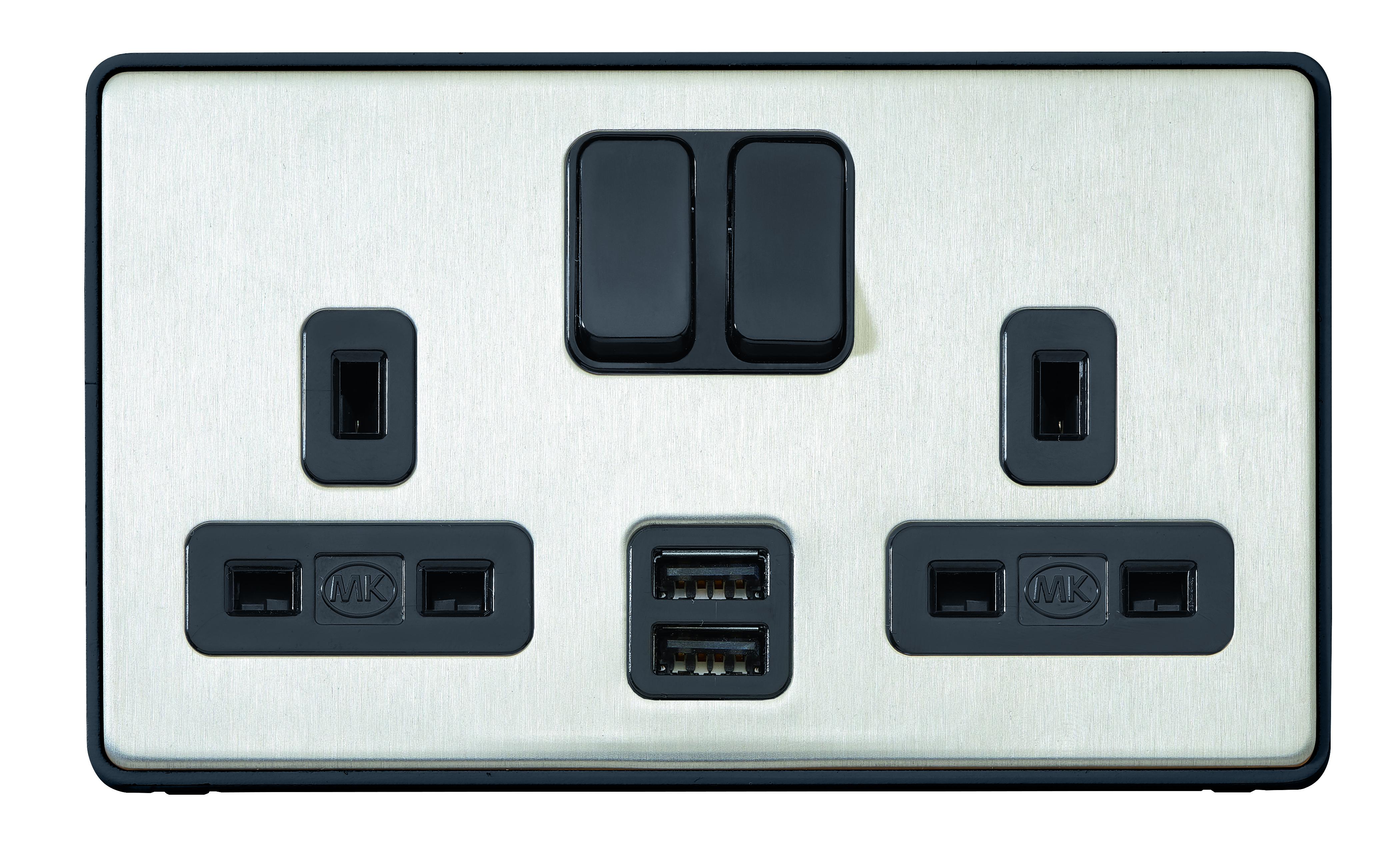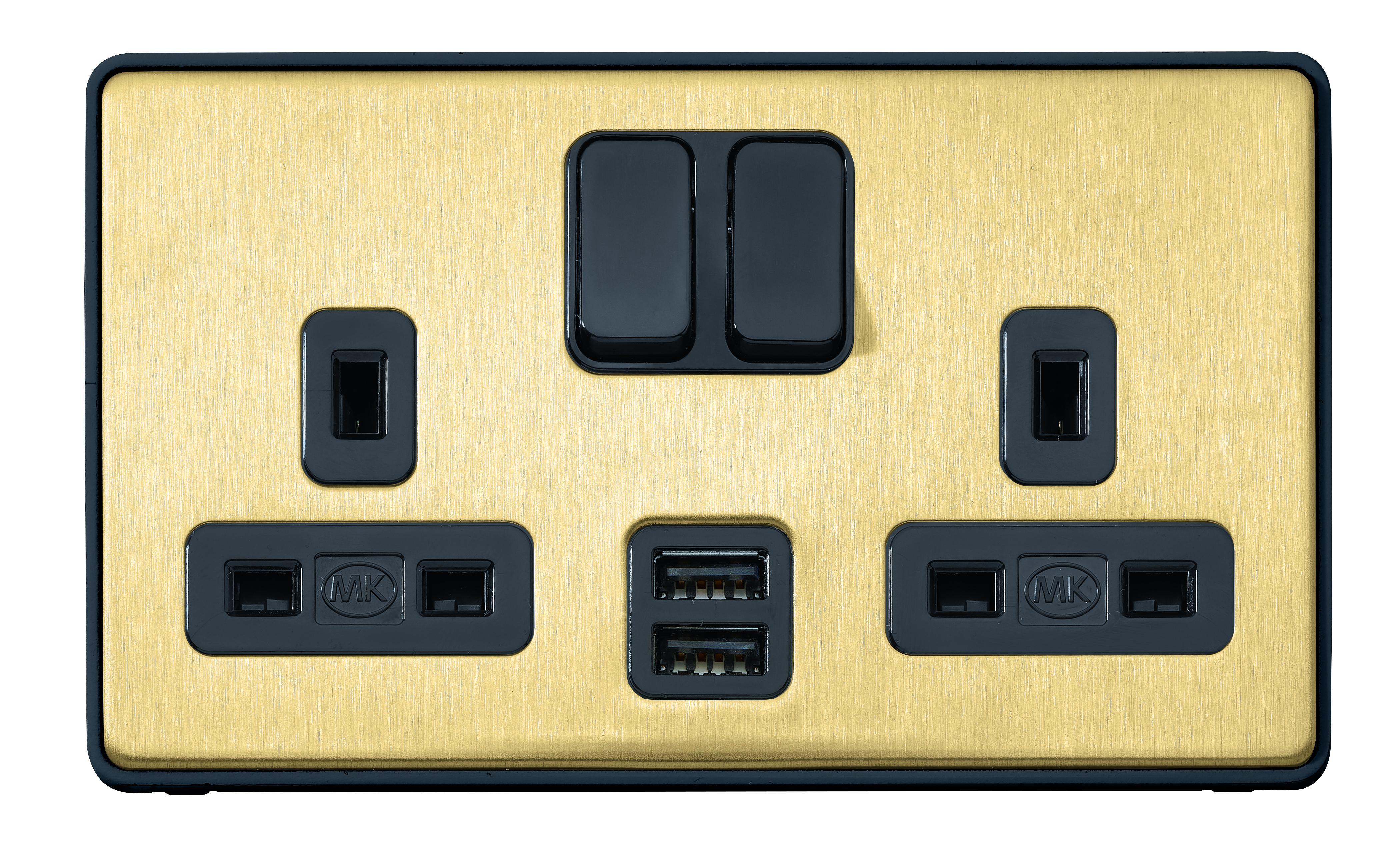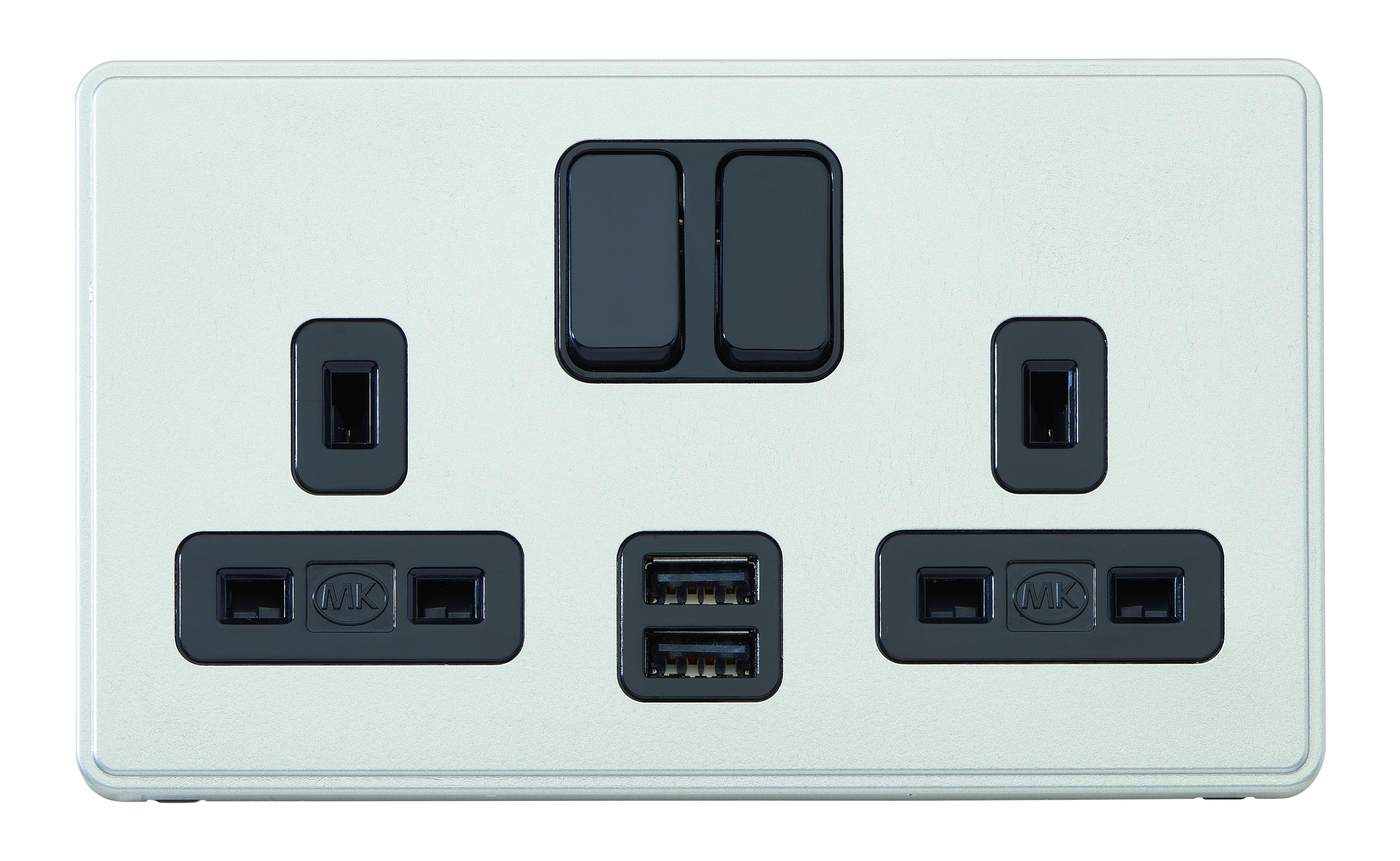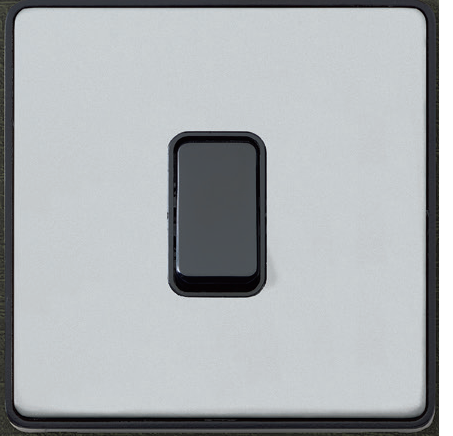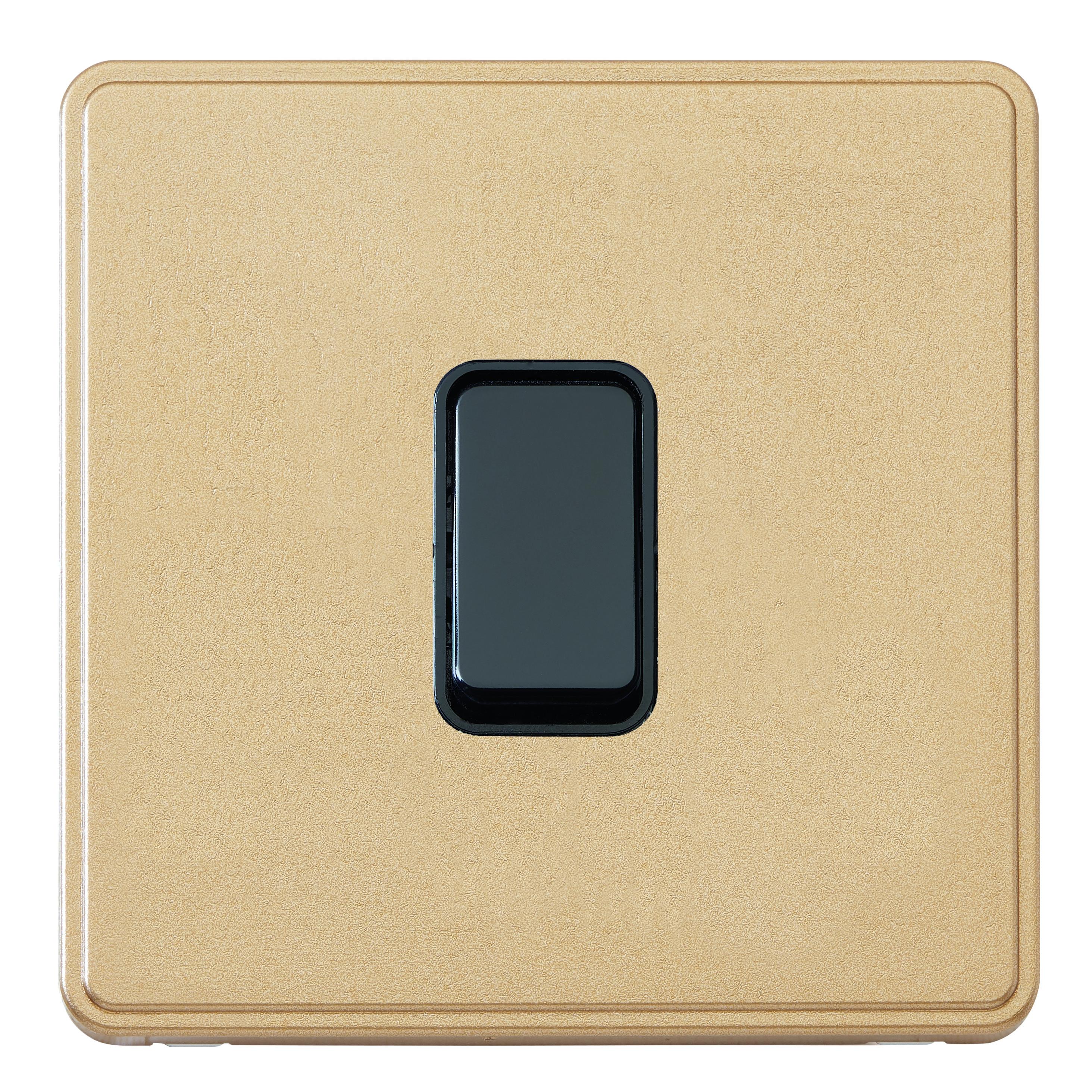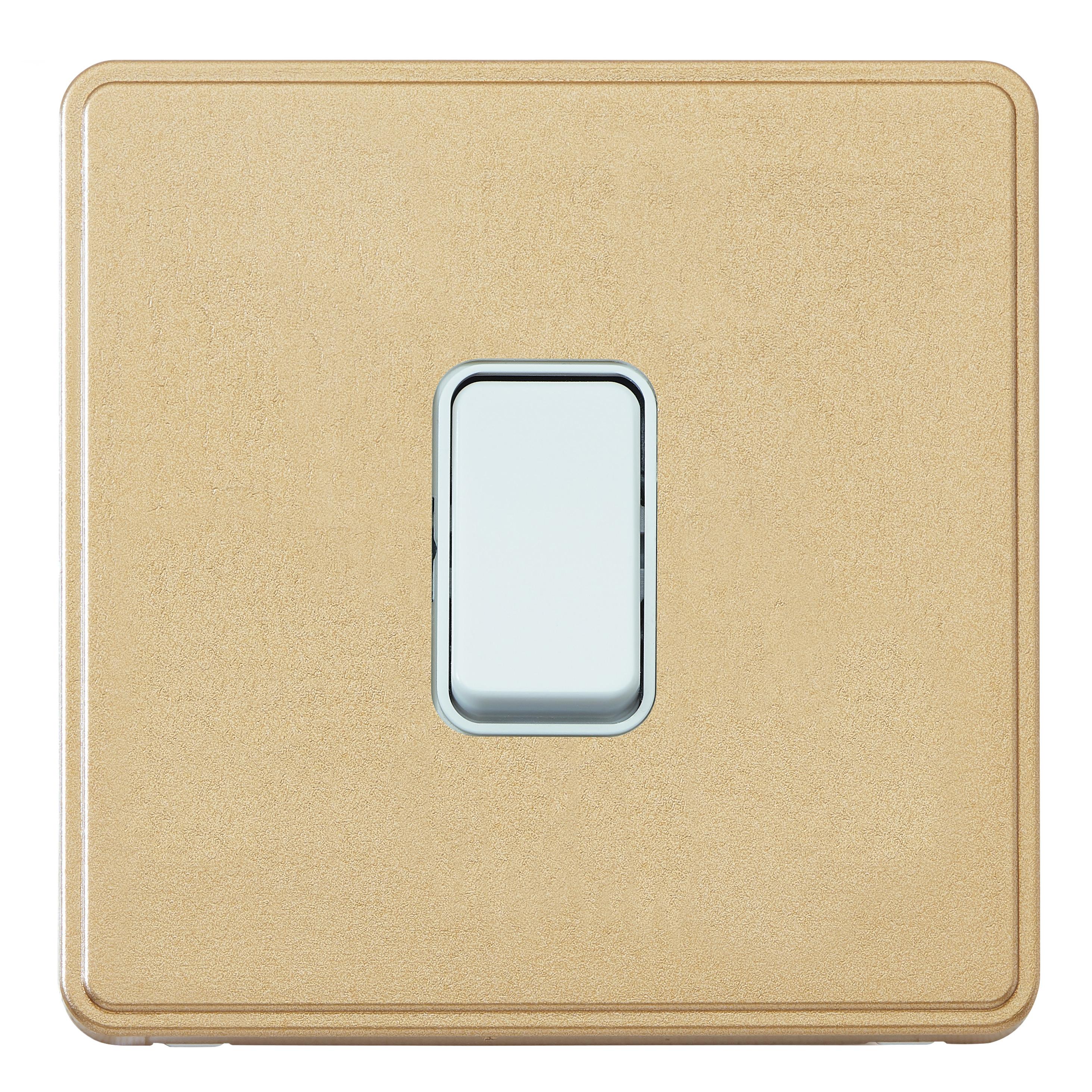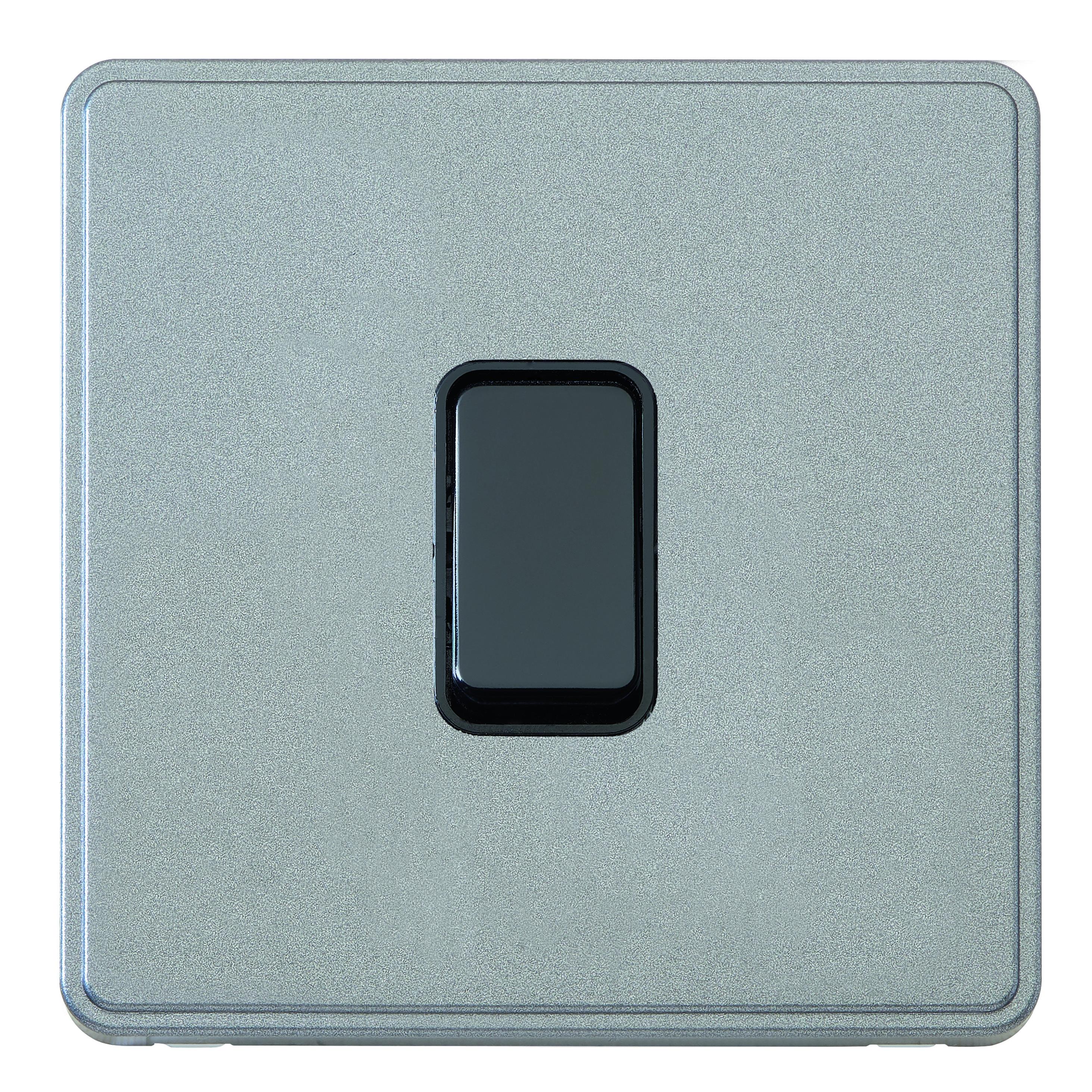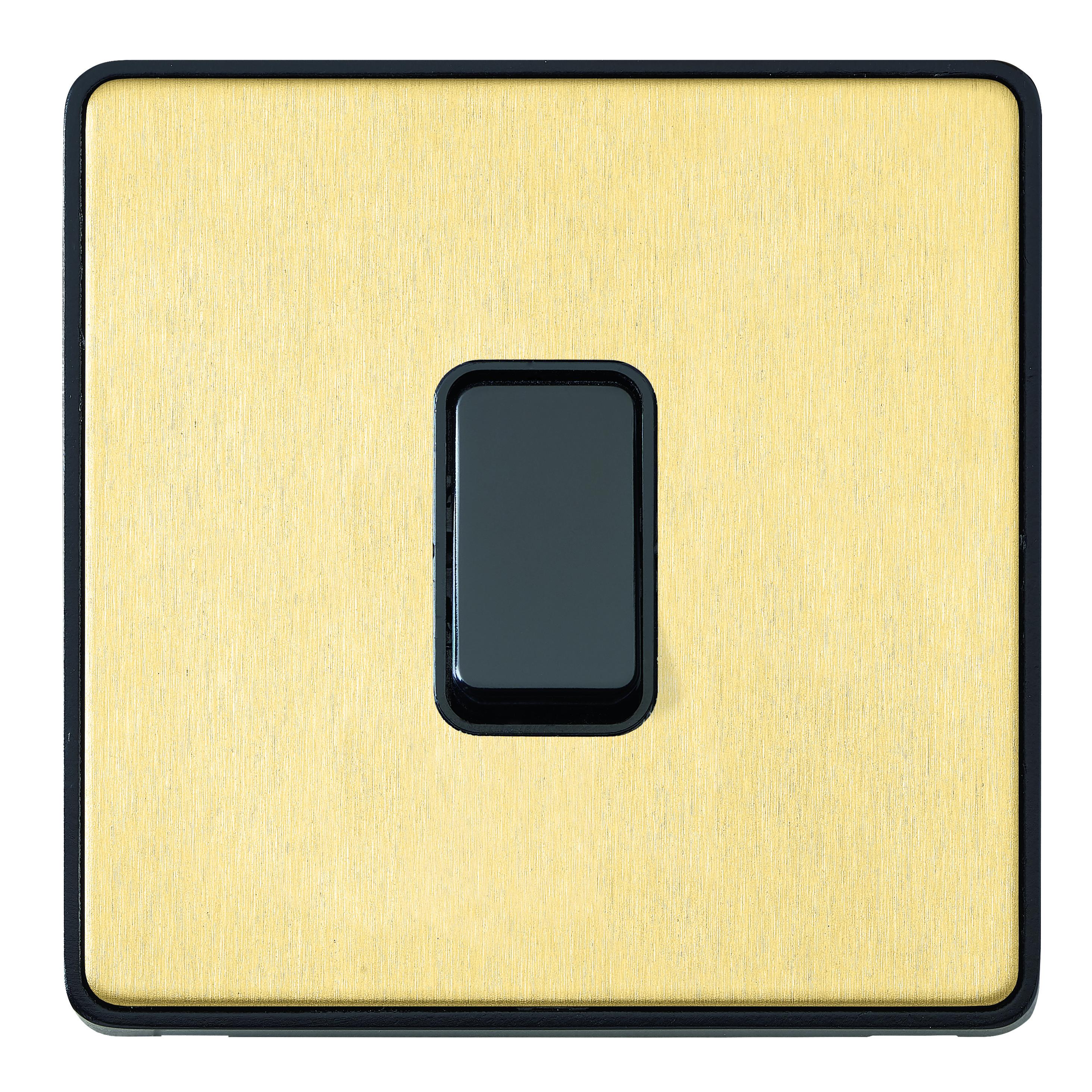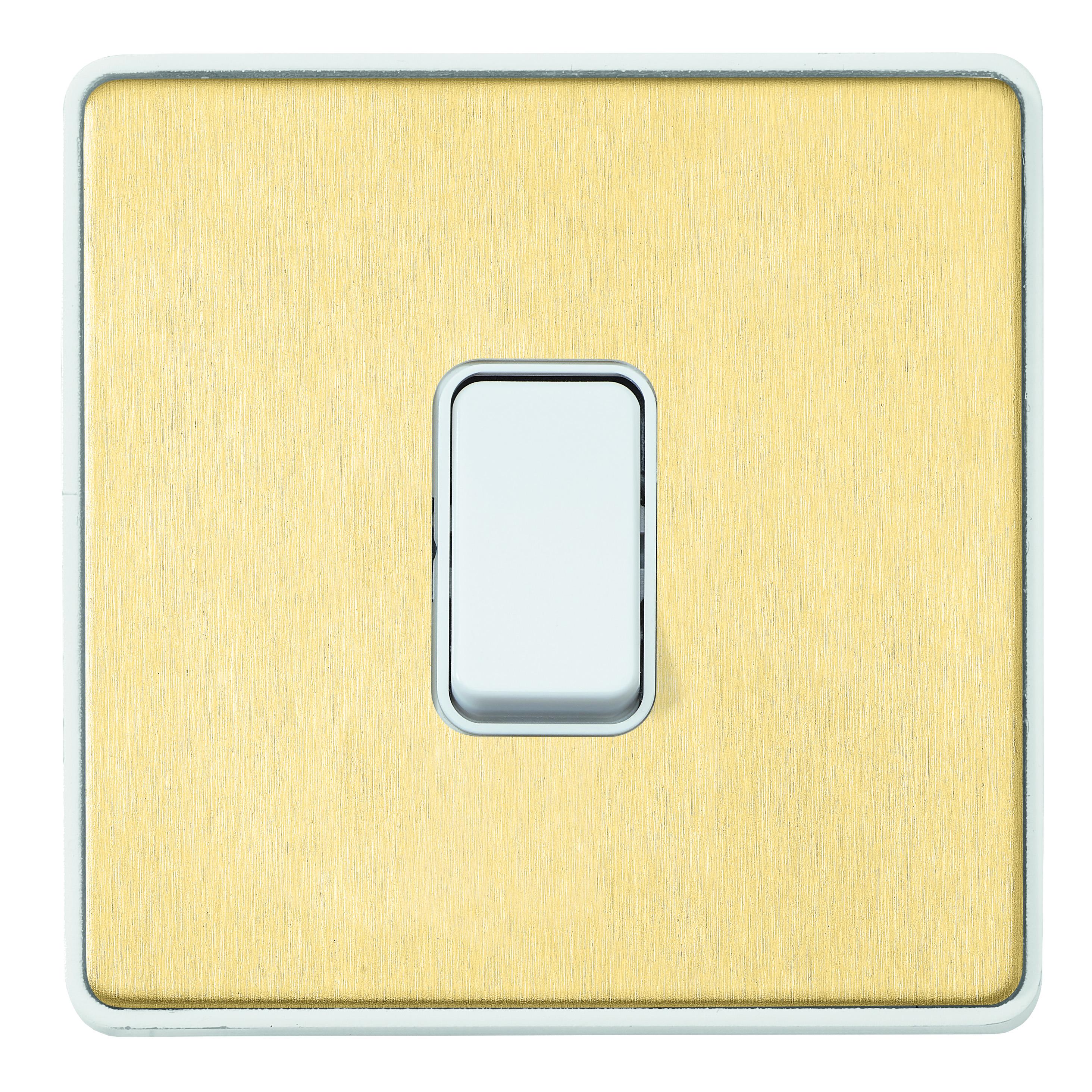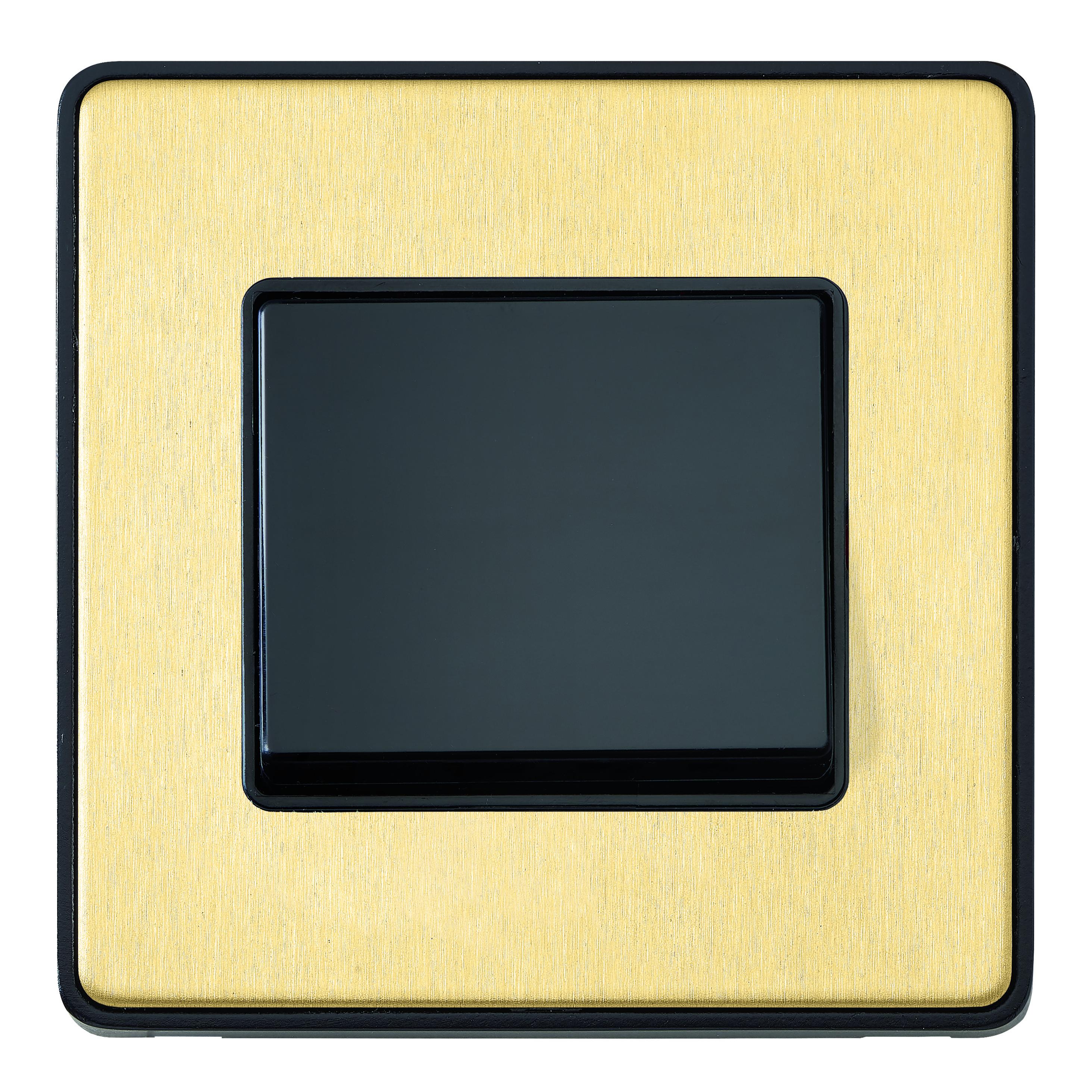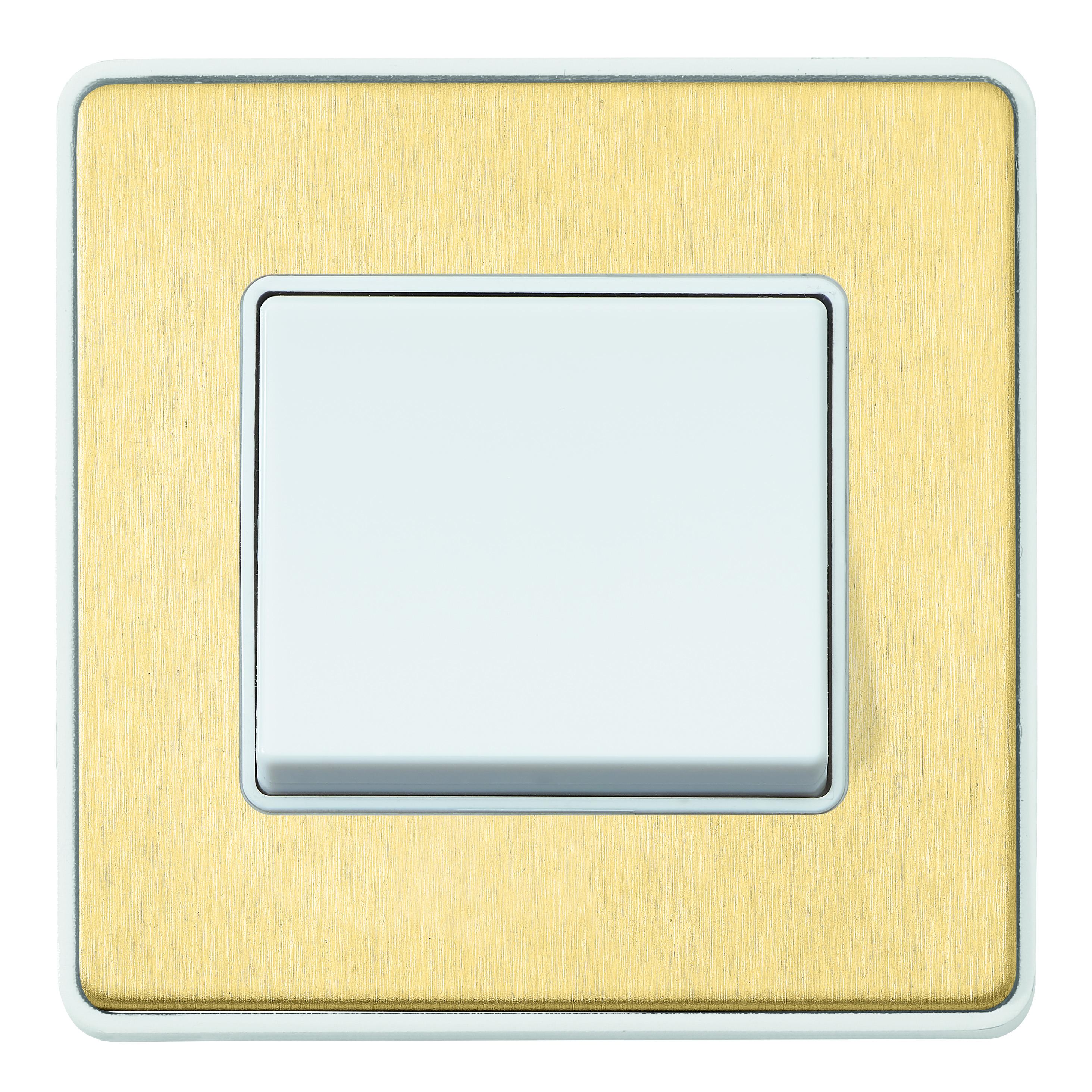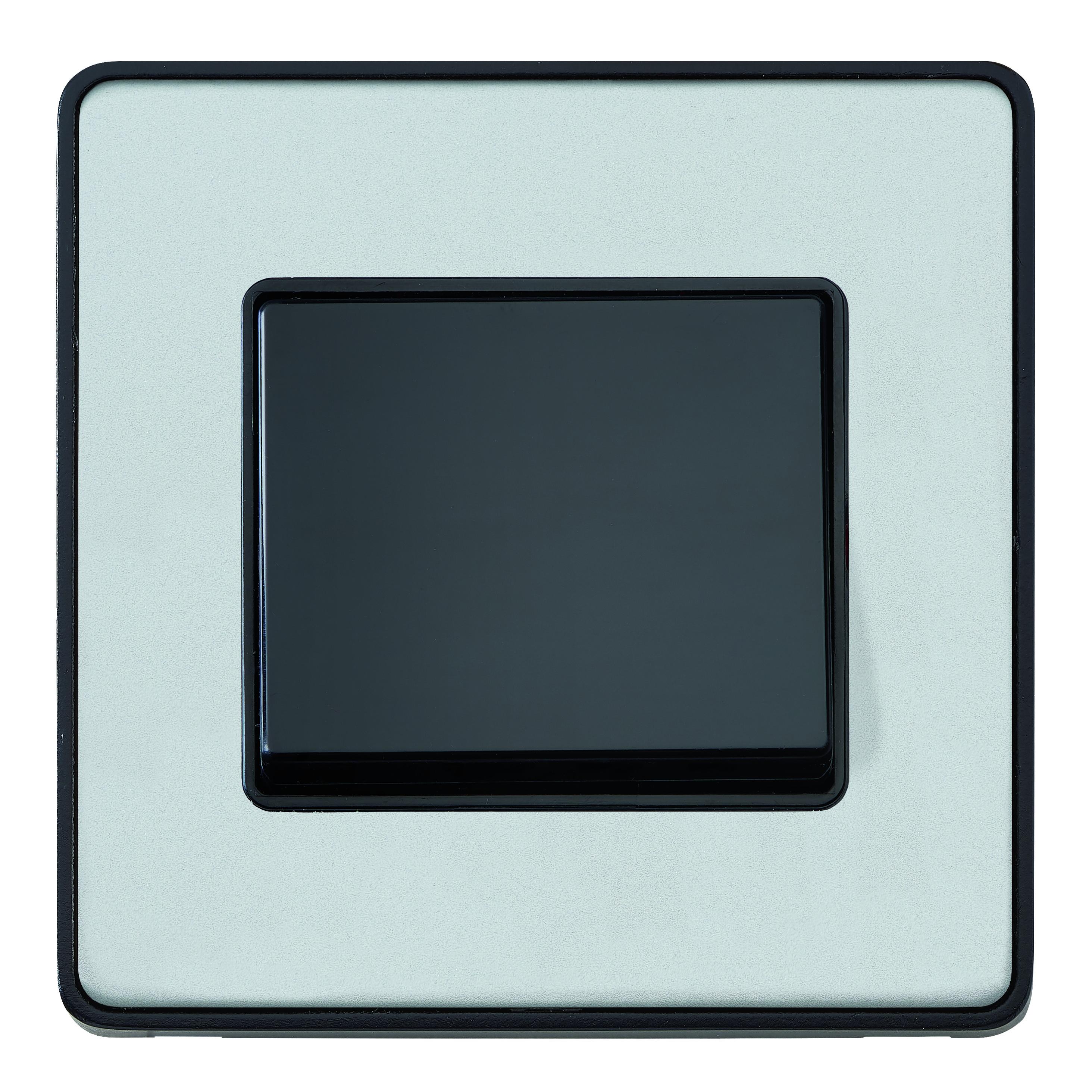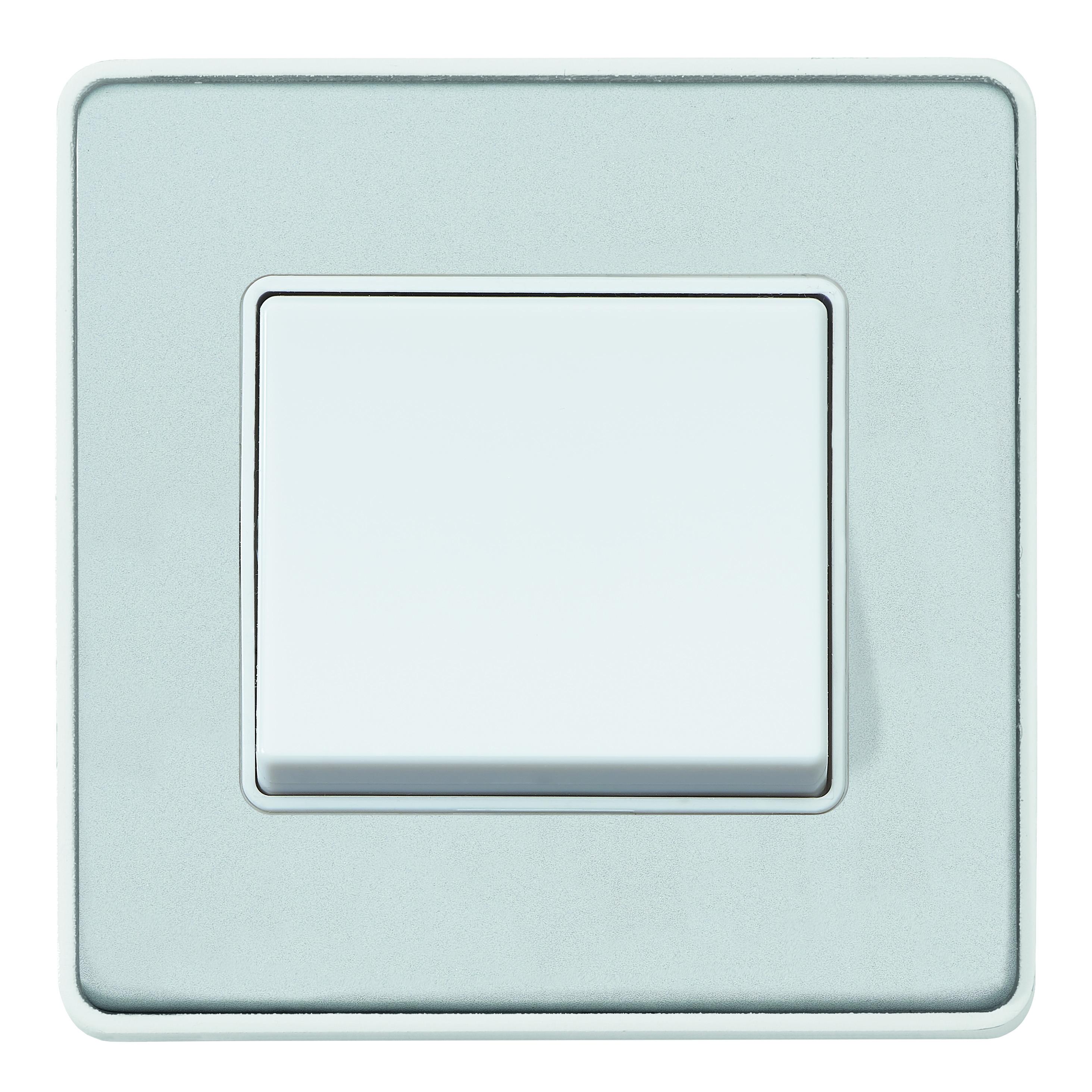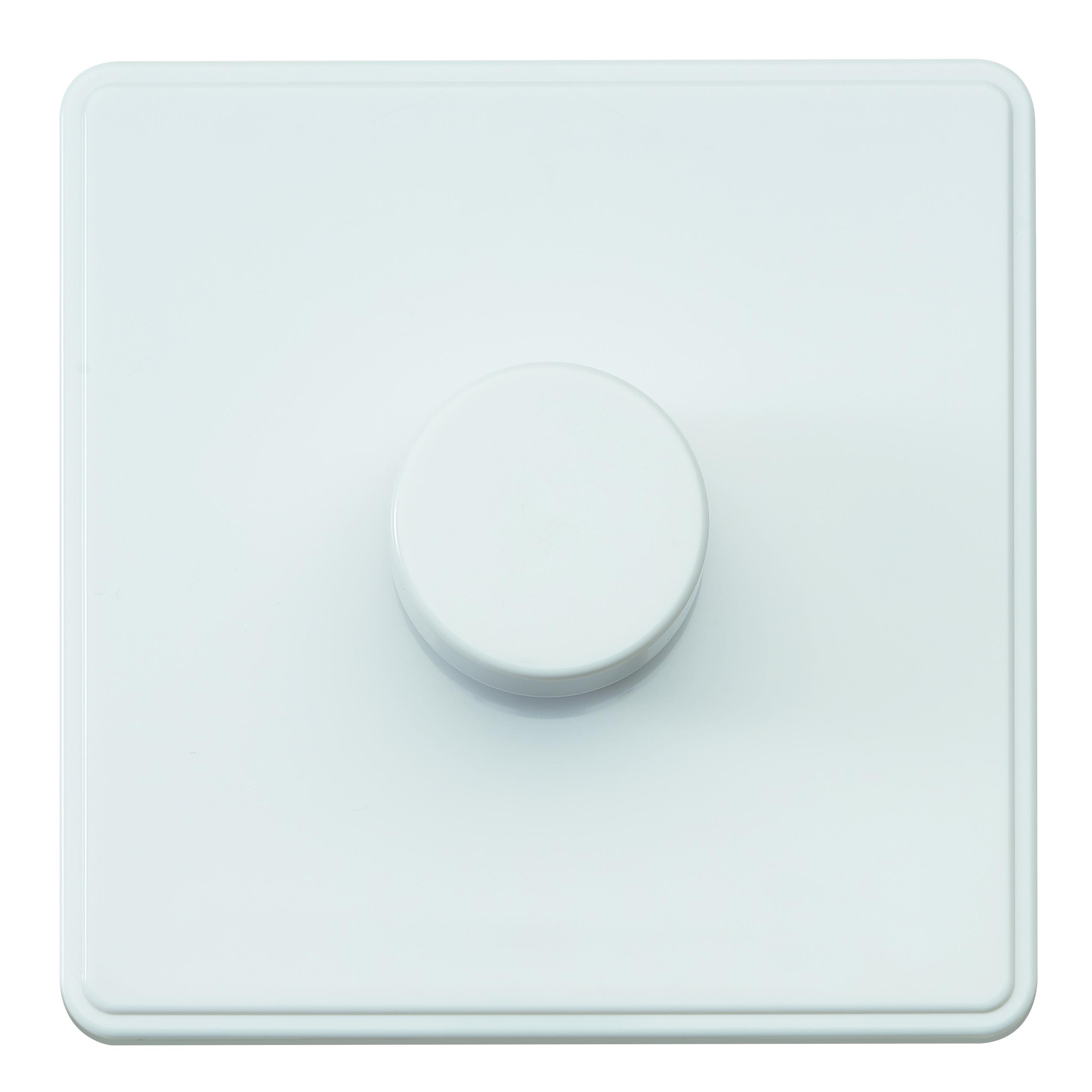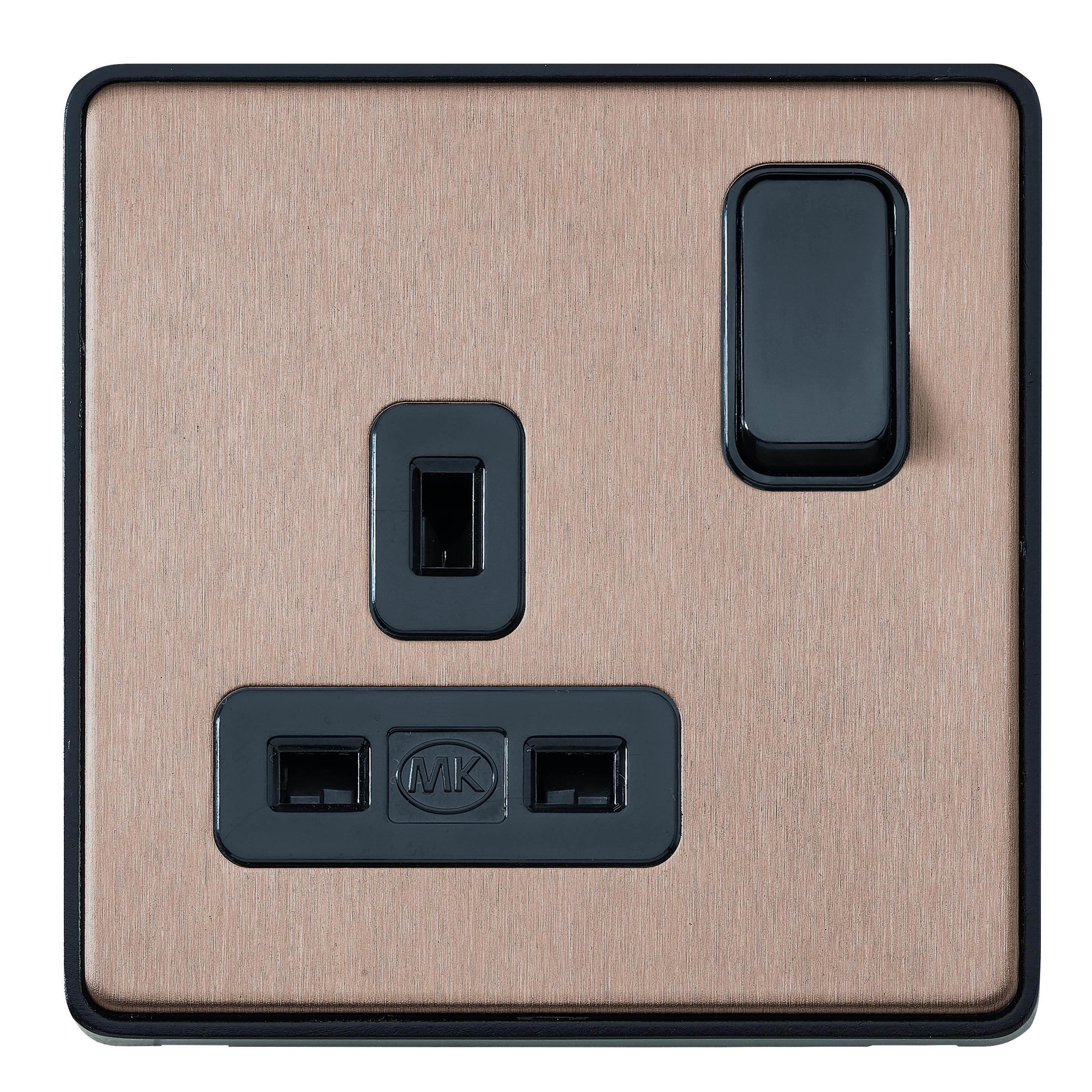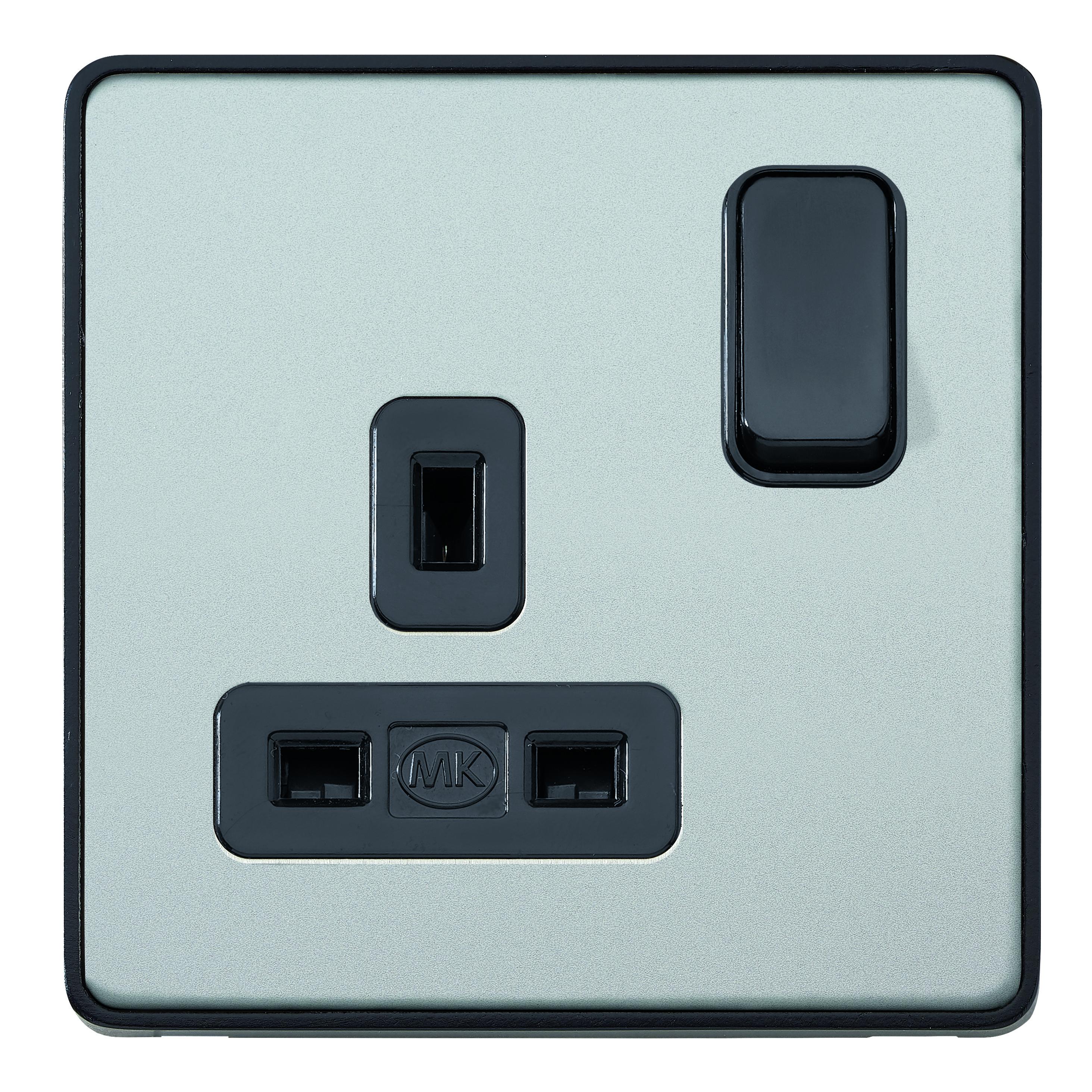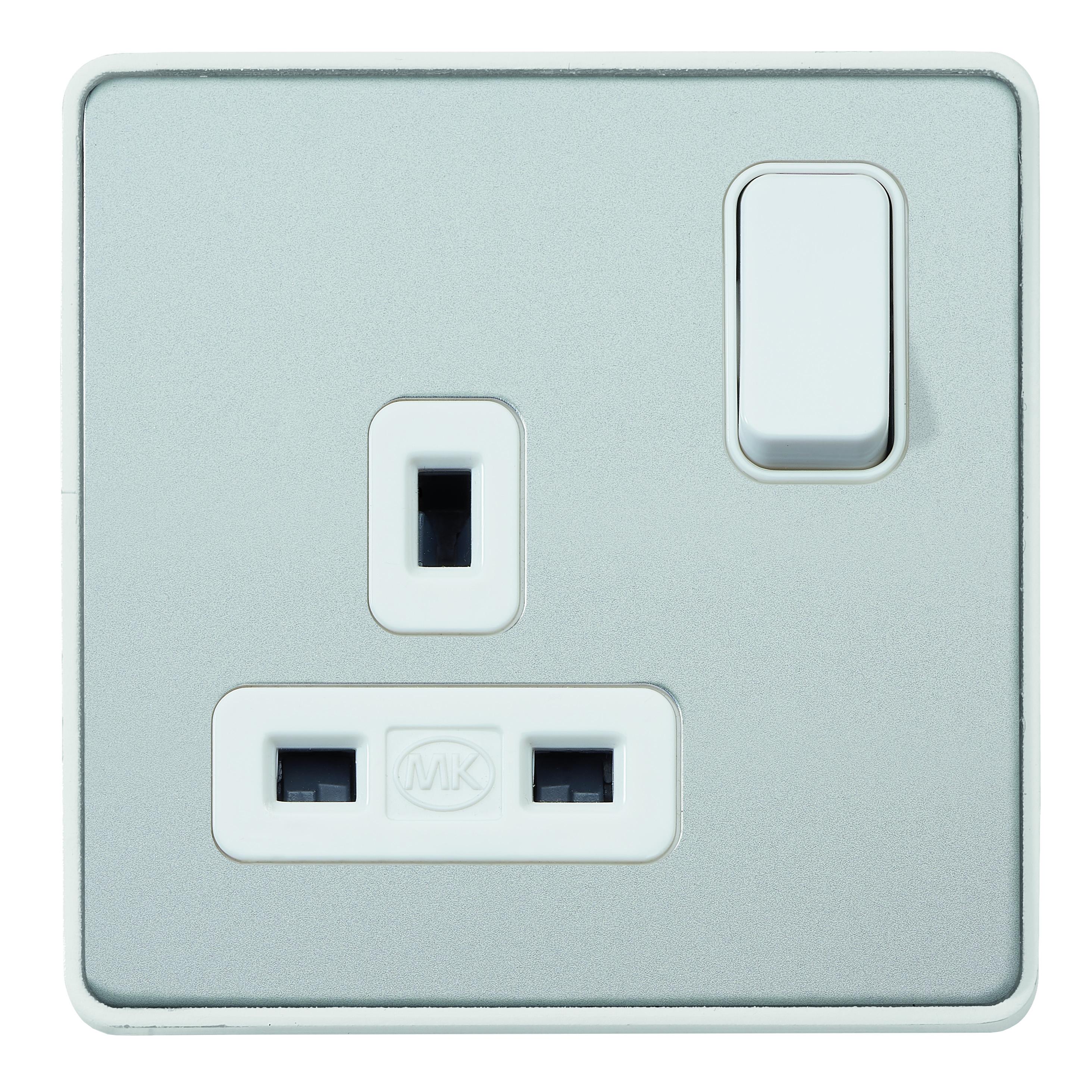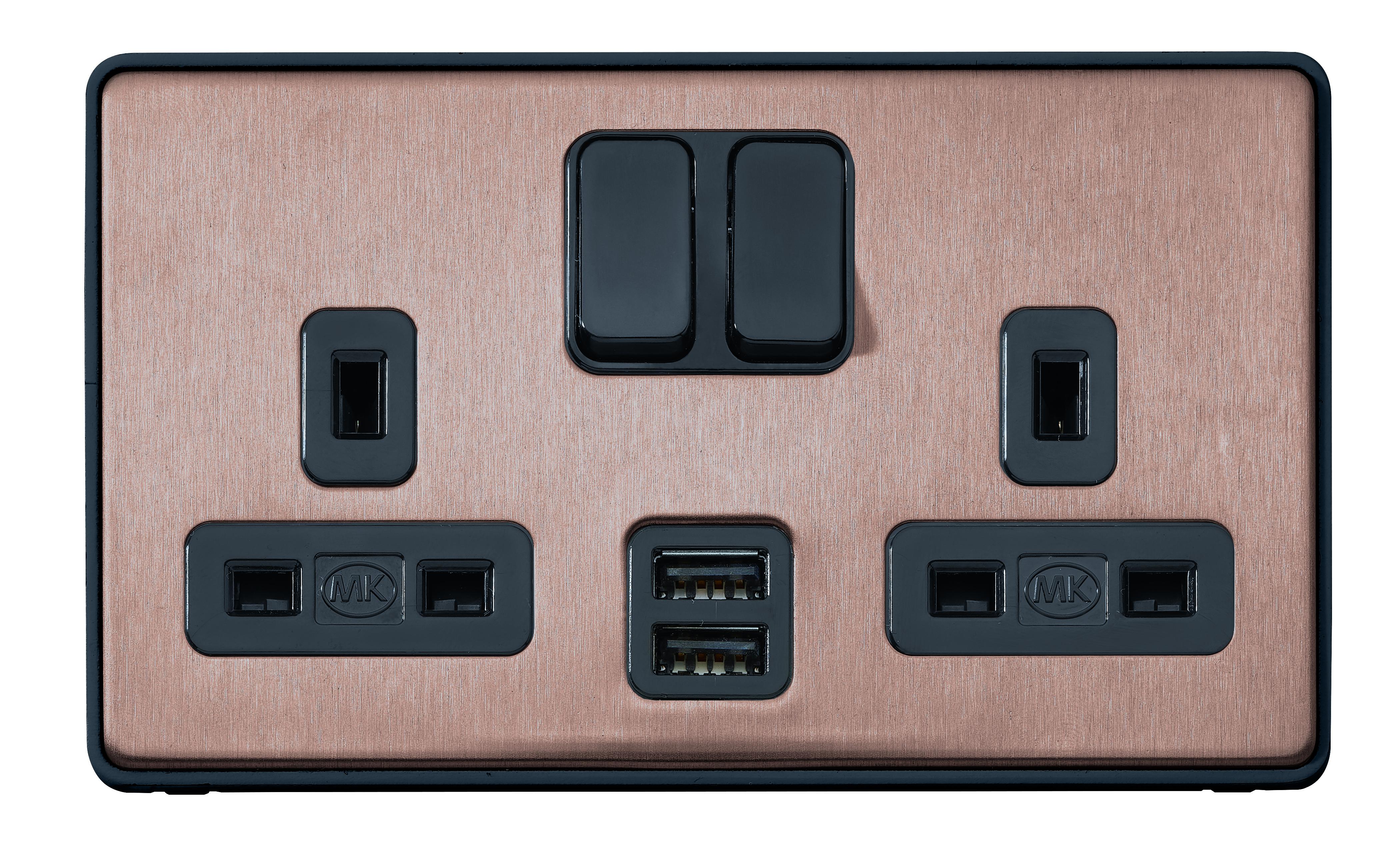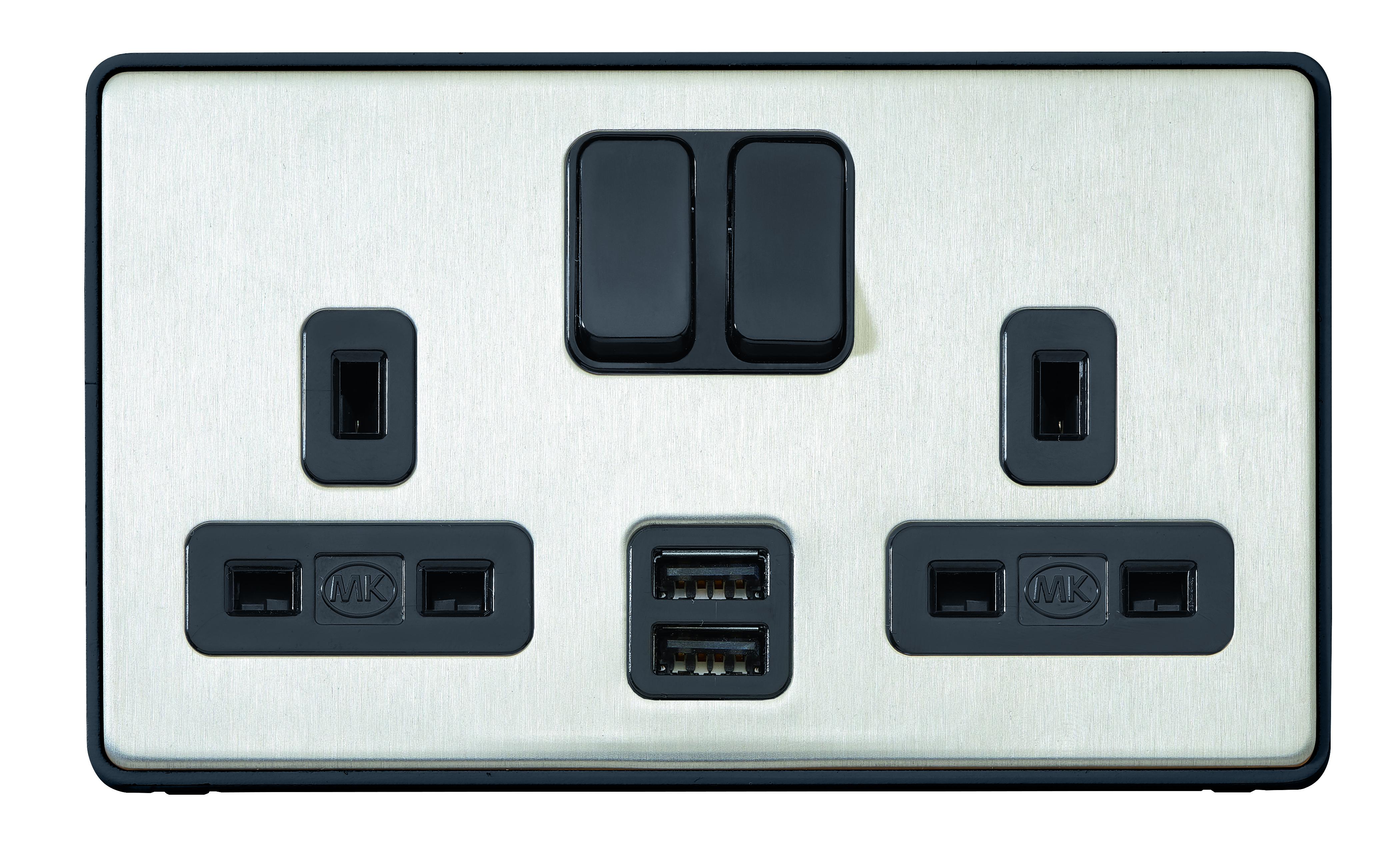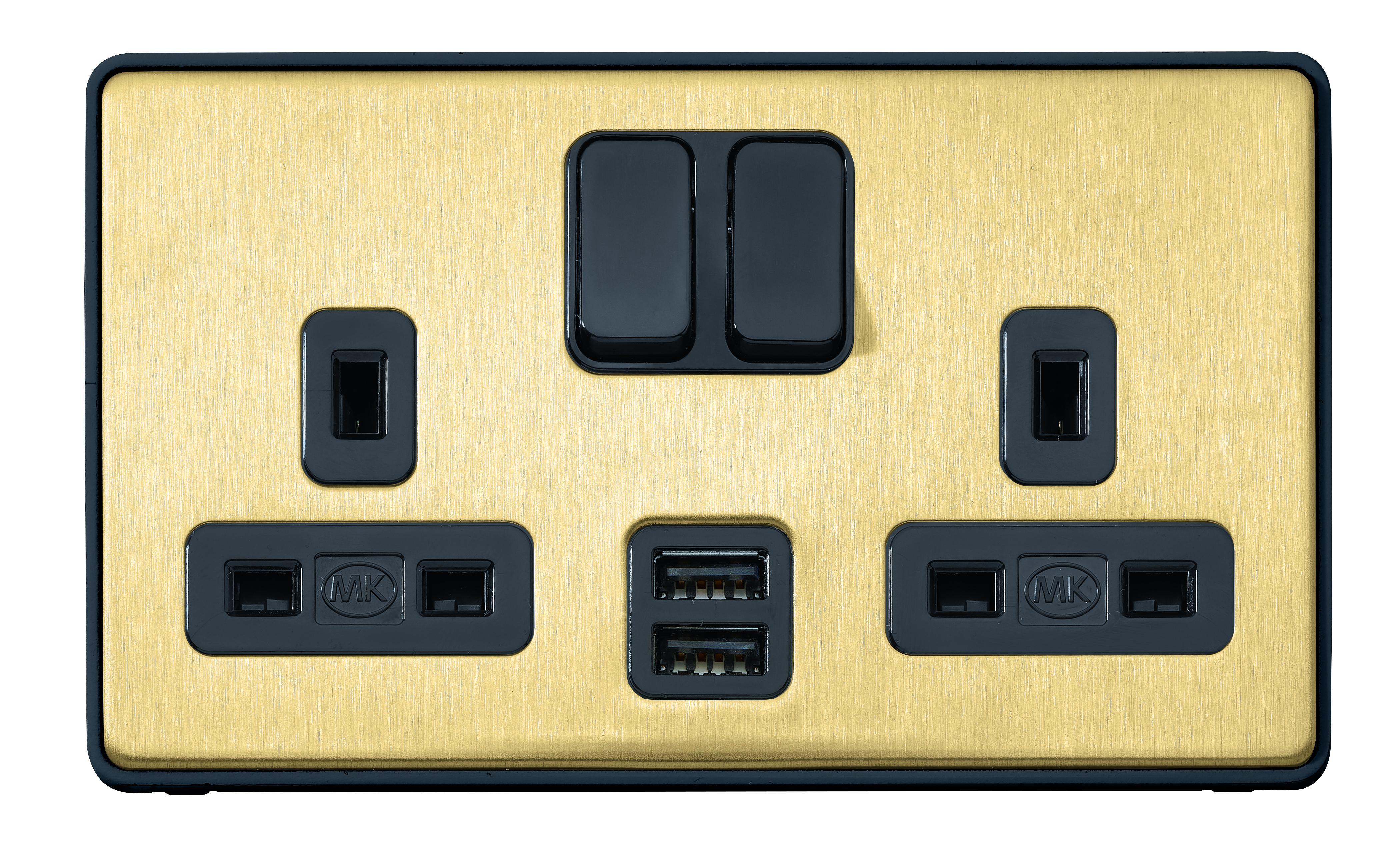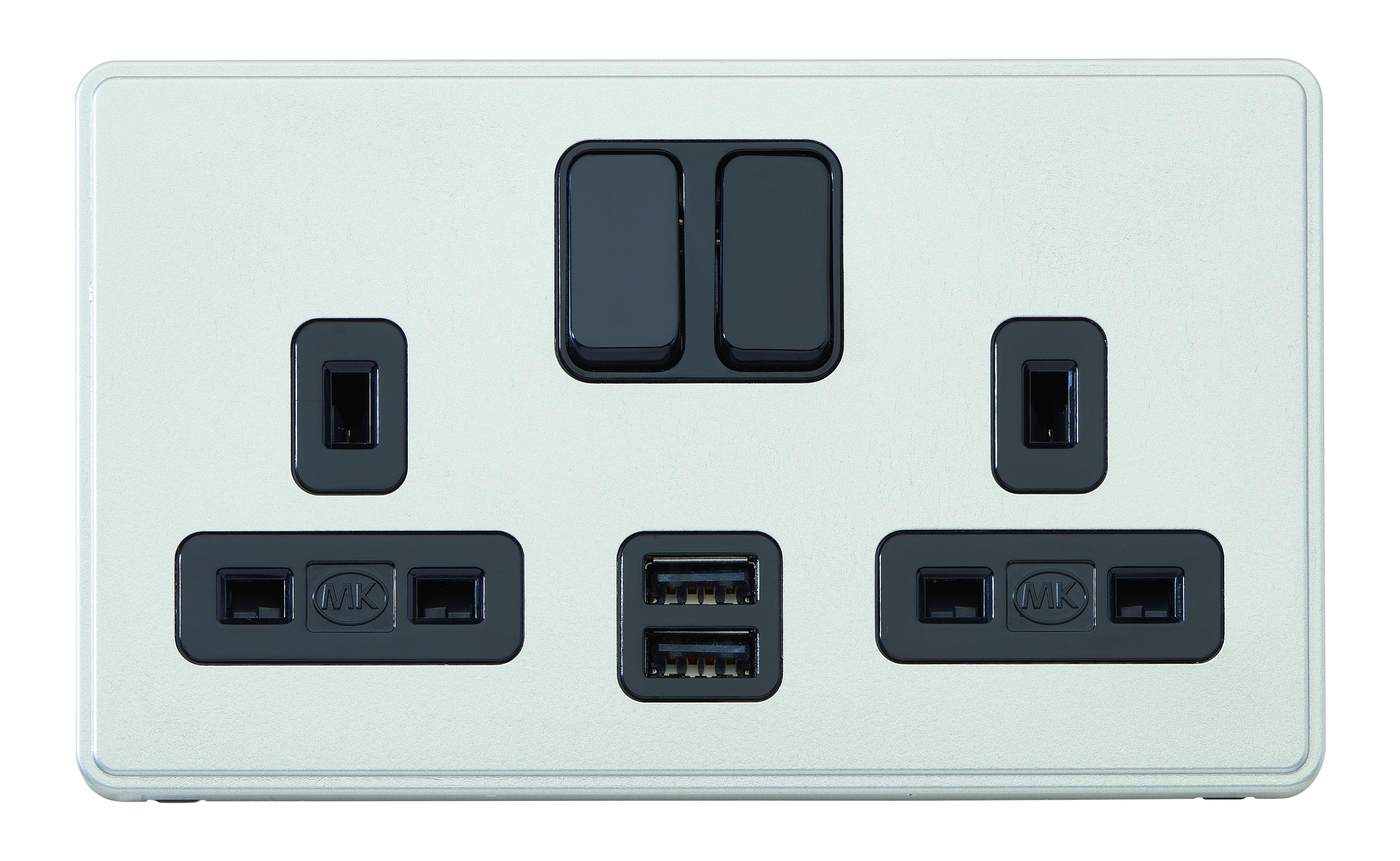 Brand
MK
Color
Brushed Stainless Steel | Satin Steel | Satin Brass | Bronze | White | Light Silver | Dark Silver | Champagne
Technical Specification
A screwless range of wiring accessories in white, colored polycarbonate and metallic finishes. Designed with a soft curved edge to simulate profiles of modern, consumer tech, whilst offering an unobtrusive appearance. The product is supplied as 2 separate list numbers, in separate packaging with the functional module supplied inclusive of a clear, recyclable protective cover. The protective cover is designed to ensure compliance to BS 1663 during installation protecting the base module and clip-on front plate through to the final install.
The multi fixing mechanism on the clip on front plate ensures a secure tool removable fixing to the module even when mounted on uneven walls.
Upward facing cable connections, with easy to identify white markings on a dark background and grouped in a straight line with backed out captive terminals screws for ease of installation.
All sockets have a 3 pin operated shutter safety mechanism, dual earth terminals and double pole switching, with the contacts arranged such that the neutral pole makes before and breaks after the live pole to improve safety that fit in a 25mm back box. All products have a minimum 20-year guarantee.
Overview & Usage
MK Dimensions features the latest product innovations, including integrated USB sockets, LED dimmers and multimedia plates all designed to meet the exacting needs of any application.
Available in eight high-quality finishes including metals and synthetics.
Additionally, front plates can be interchanged to accommodate evolving interior design over time.