RED DOT Weatherproof Boxes & Covers
BOXES & EMT ACCESSORIES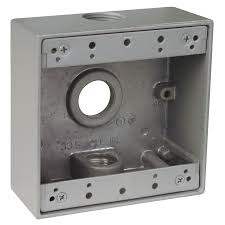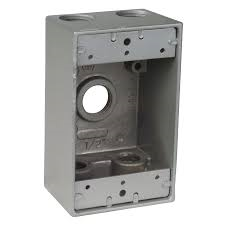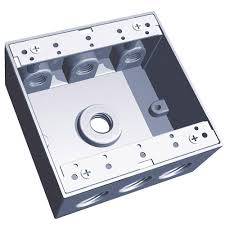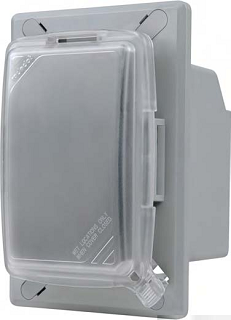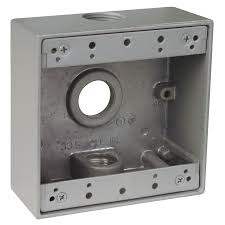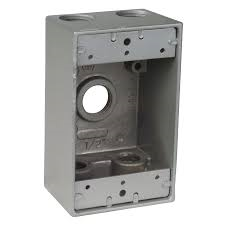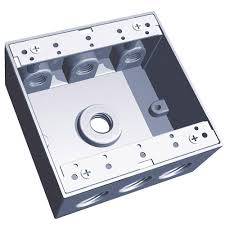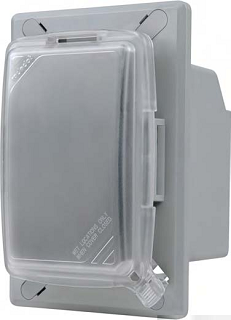 Brand
Thomas&Betts
Technical Specification
Boxes
Red•Dot® boxes are made from durable die-cast aluminum and available in single and double-gang rectangular as well as round configurations with a variety of hub sizes to meet all needs.
While-in-Use
Red•Dot® offers a wide variety of both metallic and non-metallic while-in-use covers. All of these covers help ensure that you meet the requirements of the National Electrical Code®
Covers
Red•Dot® die-cast flip-lid weatherproof covers protect any outdoor receptacle from the elements. Constructed from rugged die-cast zinc, these covers will last a lifetime.
Conduit Bodies
Red•Dot® offers a large selection of die-cast aluminum general-purpose conduit bodies in sizes up to 4".
Universal Non-Metallic Recessed Box and Cover
• Horizontal or vertical orientation
• Easily install in new work and old work applications
• Meets NEC® 406.8(B) code requirements
• Lockable cover design for added security using external locking device*
• Accommodates GFCI, duplex, toggle switch and
single receptacles up to 9⁄16" when combined with included inserts**
• High-impact UV-resistant polycarbonate cover
• All installation screws included

Overview & Usage
The industry's preferred choice for more than 50 years — Red•Dot®
Weatherproof Boxes and Covers withstand the harshest elements
and ensure trouble-free installation and performance.
Universal Non-Metallic Recessed Box and Cover
T&B's Universal Recessed Box and Cover finally solves the problem
of needing a while-in-use cover, but not wanting to have a bulky cover
on the outside of your home or building. The universal design means that the cover will accommodate a GFCI, duplex, switch or single receptacle up to 9⁄16", making it the perfect choice for all outdoor outlets.