Steel City® Metallic Boxes and Covers
BOXES & EMT ACCESSORIES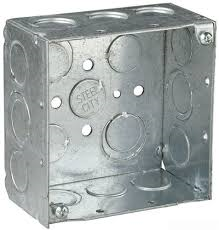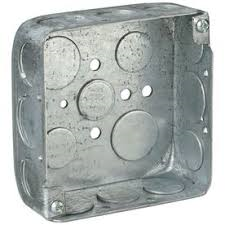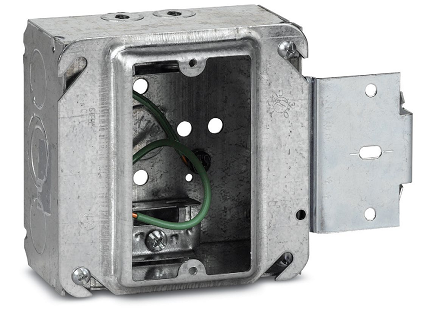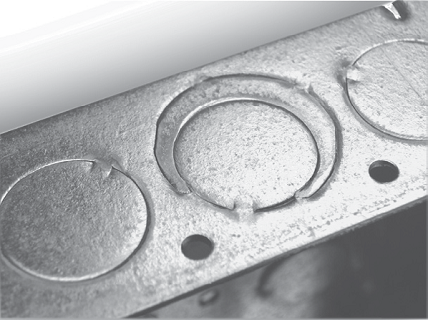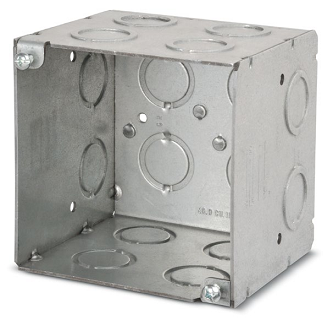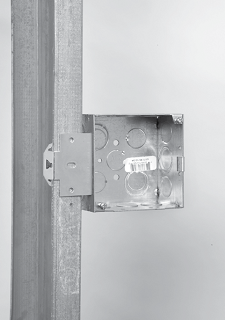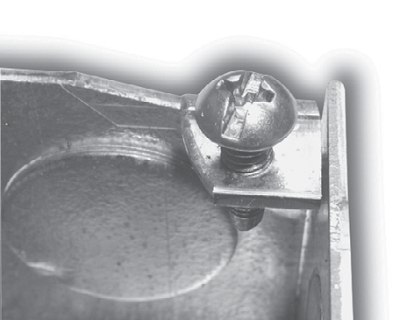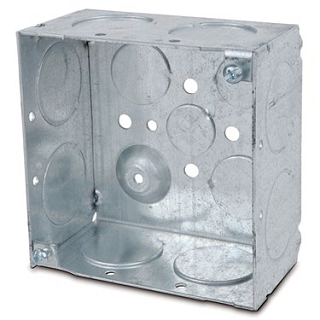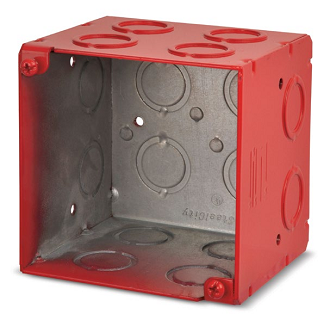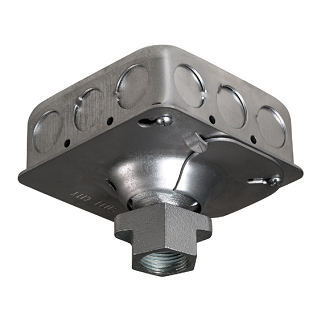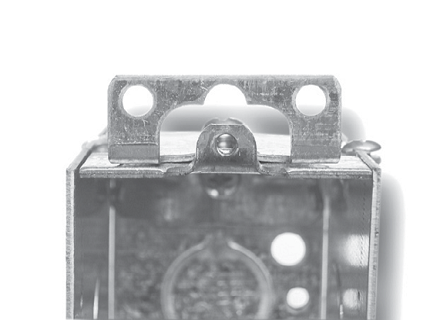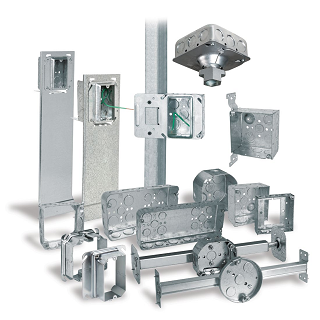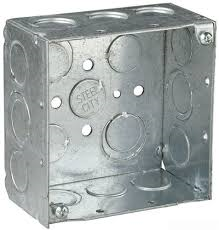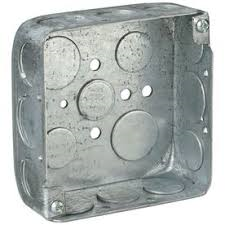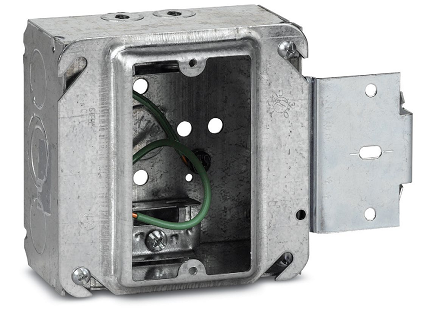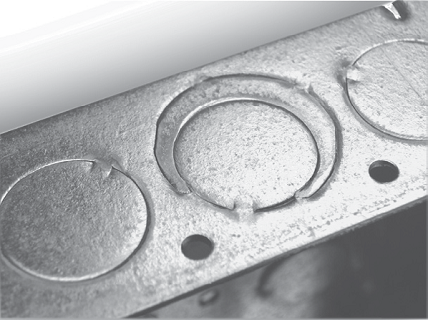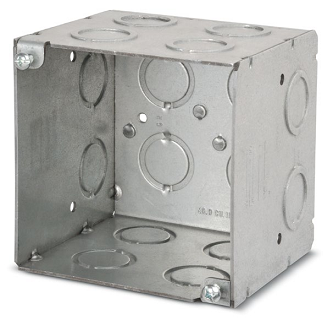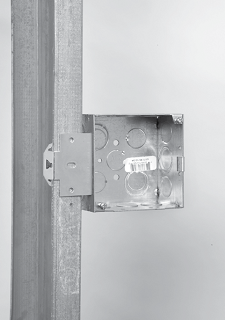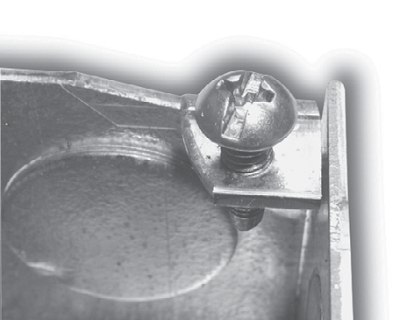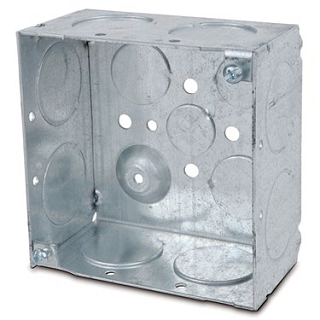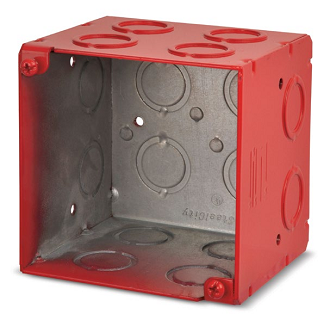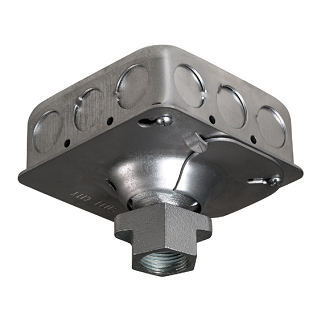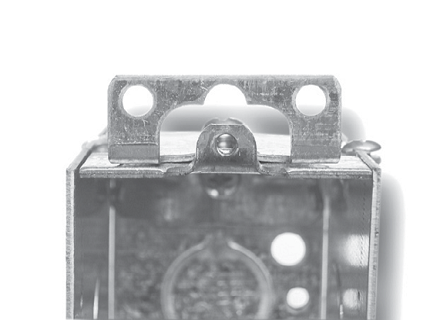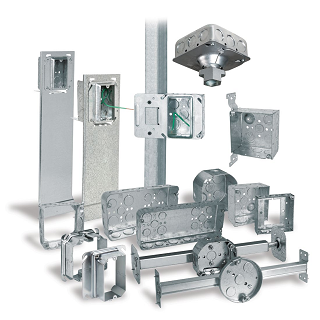 Brand
Thomas&Betts
Technical Specification
Steel City® switch and outlet boxes are protected from rust and corrosion by zinc-galvanizing. All clamps and other component parts are electro galvanized separately, before assembly in the box, to ensure corrosion protection of every surface. Steel City® galvanized finish meets the requirements of Underwriters Laboratories, Inc. and Federal Specifications.
Advantages of Steel City® Boxes and Covers
Notched Ears on Switch Boxes
• Steel City® Switch Boxes feature a longer ear and a special notch. This provides clearance for the screws that are used to attach wall plates to GFCI or rocker-type light switches
MS Bracket Boxes
• Mounts without the use of screws
• Mounts to the open or closed side of the stud
• Works on stud depths up to 4"
Eccentric Knockouts on Square Boxes
• Provide better contact with conduit fitting and locknut to the box, improve grounding path, stronger than 3⁄4" knockout
• Available in all four standard-size square boxes
• Improved 3⁄4" knockout position on square boxes
• Less labor required to install 3⁄4" conduit to box
Raised Ground Screw Bump in 4" Square, 411⁄16" and Utility Boxes
• Quicker surface mounting by eliminating the need to remove the portion of the screw that threads through the back of the box
• Allows for improved repositioning of the grounding conductor
• Ground bump standard in 21⁄8" boxes
• Ground bump optional in 11⁄2" boxes
Pre-Installed Screws are Packaged in Raised Position
• Eliminates extra step of having to back out the screw during cover installation

Overview & Usage
Steel City metallic outlet boxes and accessories provide innovative and efficient solutions for electrical rough-inn
Save time and labor by shipping prefabricated, ready-to-install assemblies of Steel City boxes, covers, fittings, and brackets directly to the job site.
Steel City's innovative bracket designs simplify the process of positioning and mounting electrical outlet boxes